Student Association
BLD Student Association
The Biomedical Laboratory Diagnostics Program Student Association (BLDSA) at MSU is a student run organization that provides its members with the opportunity to become involved in their curriculum and profession.
All students interested in pursuing careers in the biomedical laboratory sciences are invited to join. Your membership gives you the opportunity to participate in variety of professional and social activities. These activities include volunteer opportunities, facility tours and social activities. The goal of these activities is to provide our members with sufficient background to make career decisions by exploring the diversity of options available in this field of study.
For information about BLDSA contact bld@msu.edu.
2018- 2019 BLDSA Executive Board: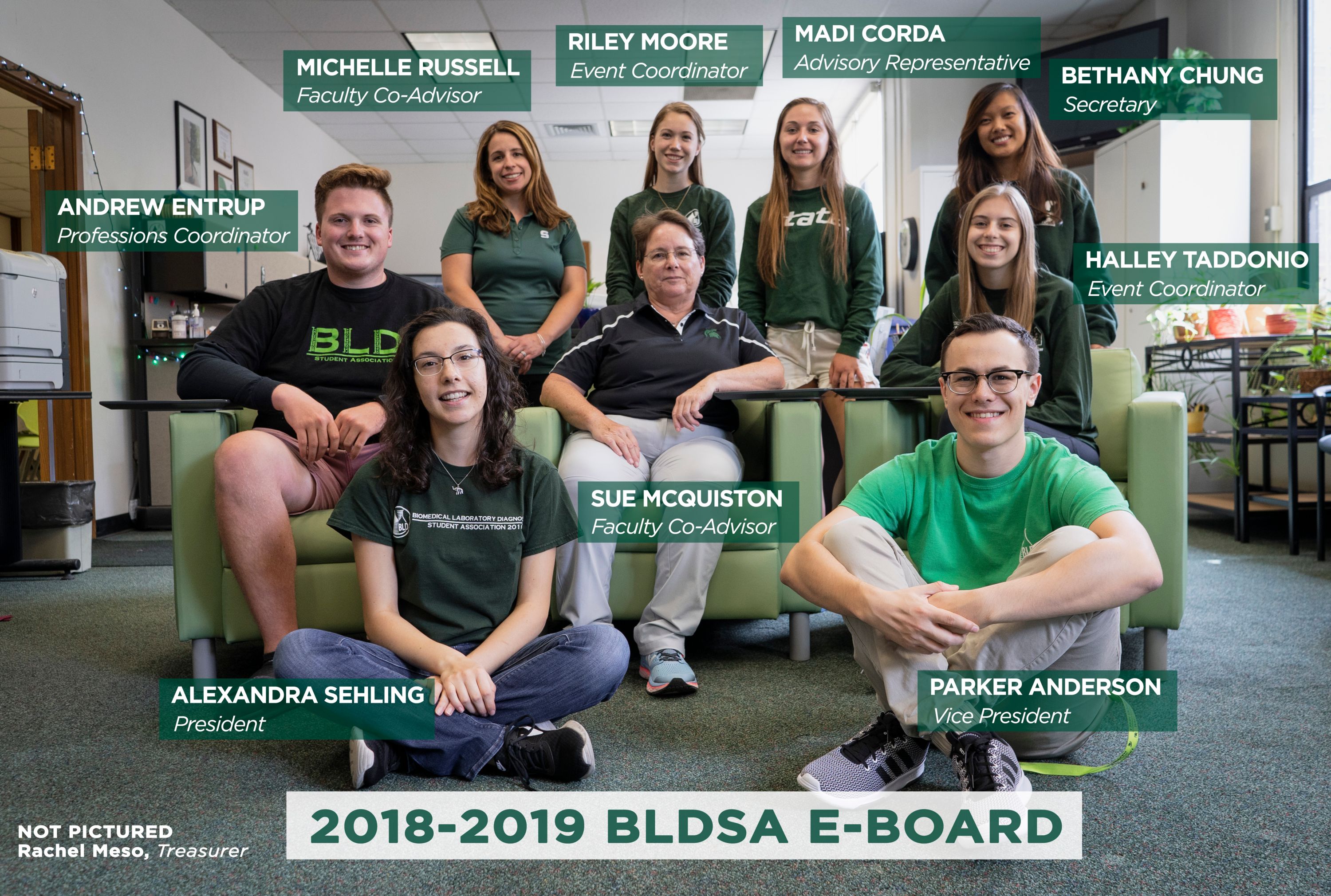 Parker Anderson ande1812@msu.edu
Bethany Chung chungbet@msu.edu
Maddi Corda cordamad@msu.edu
Andrew Entrup entrupan@msu.edu
Rachel Meso mesorach@msu.edu
Riley Moore mooreri9@msu.edu
Alexandra Sehling sehlinga@msu.edu
Halley Taddonio taddoni2@msu.edu
2017-2018 Volunteer Project:
Meetings where we assemble homeless bags. These are gallon-sized Ziplock bags containing socks, hand wipes, Kleenex, toothbrush, toothpaste, comb, water bottle and snack food. These will then be delivered to organizations such as Cardboard Prophets, Homeless Angels, Volunteers of America, etc. that can distribute them to the homeless.