Student Association
BLD Student Association
The Biomedical Laboratory Diagnostics Program Student Association (BLDSA) at MSU is a student run organization that provides its members with the opportunity to become involved in their curriculum and profession.
All students interested in pursuing careers in the biomedical laboratory sciences are invited to join. Your membership gives you the opportunity to participate in variety of professional and social activities. These activities include volunteer opportunities, facility tours and social activities. The goal of these activities is to provide our members with sufficient background to make career decisions by exploring the diversity of options available in this field of study.
For information about BLDSA, contact bld@msu.edu.
2019- 2020 BLDSA Executive Board: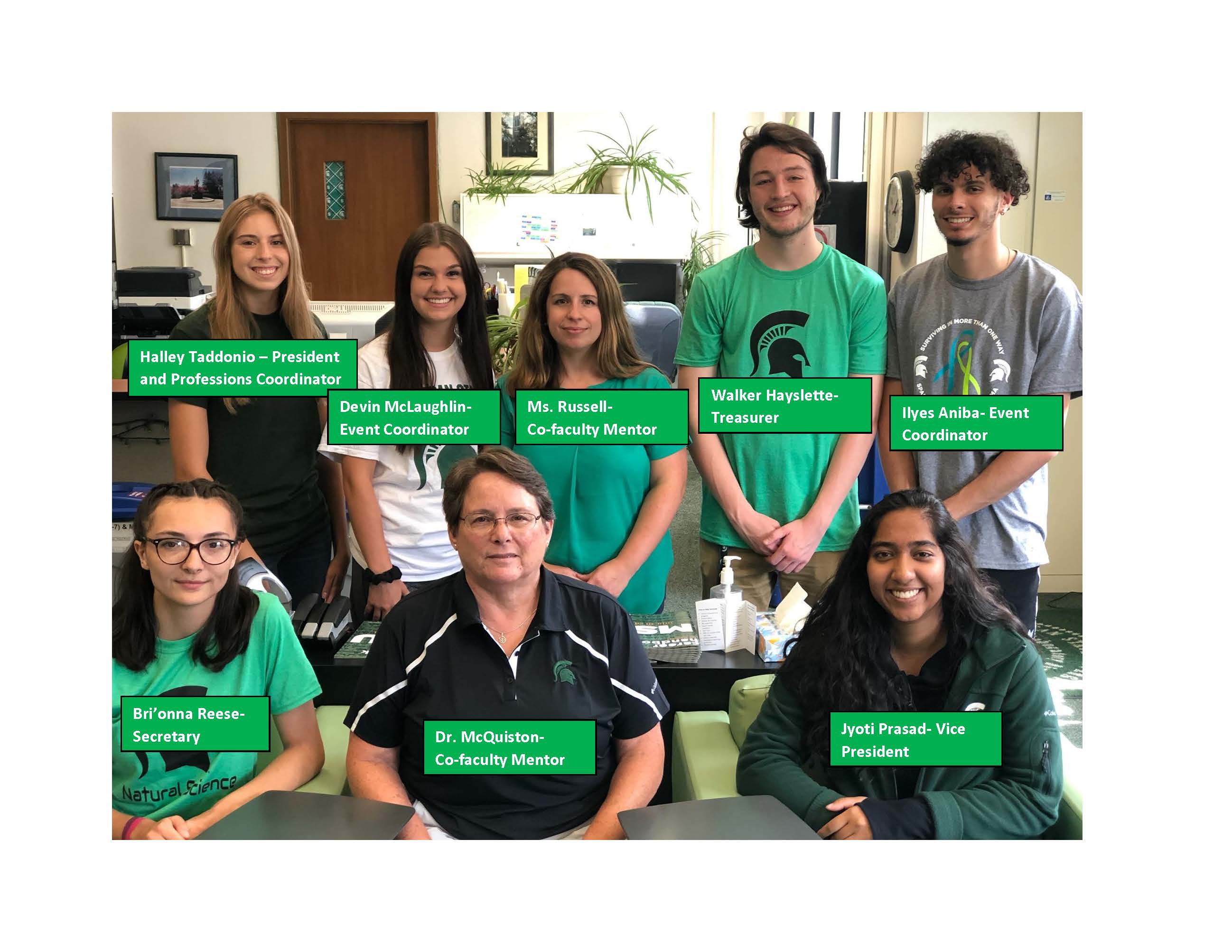 President & Professions Coordinator: Halley Taddonio taddoni2@msu.edu
Vice President: Jyoti Prasad prasadjy@msu.edu
Treasurer: Walker Hayslette hayslet6@msu.edu
Secretary: Bri'onna Reese reesebri@msu.edu
Event Coordinator: Ilyes Aniba anibaily@msu.edu
Event Coordinator: Devin McLaughlin mclau173@msu.edu
Address
North Kedzie Hall
354 Farm Lane, Room N322
East Lansing, MI 48824-5672
(517) 353-7800
(517) 432-2006
Map