Students
Welcome to the Biomedical Laboratory Diagnostics (BLD) Program's Computer Laboratory!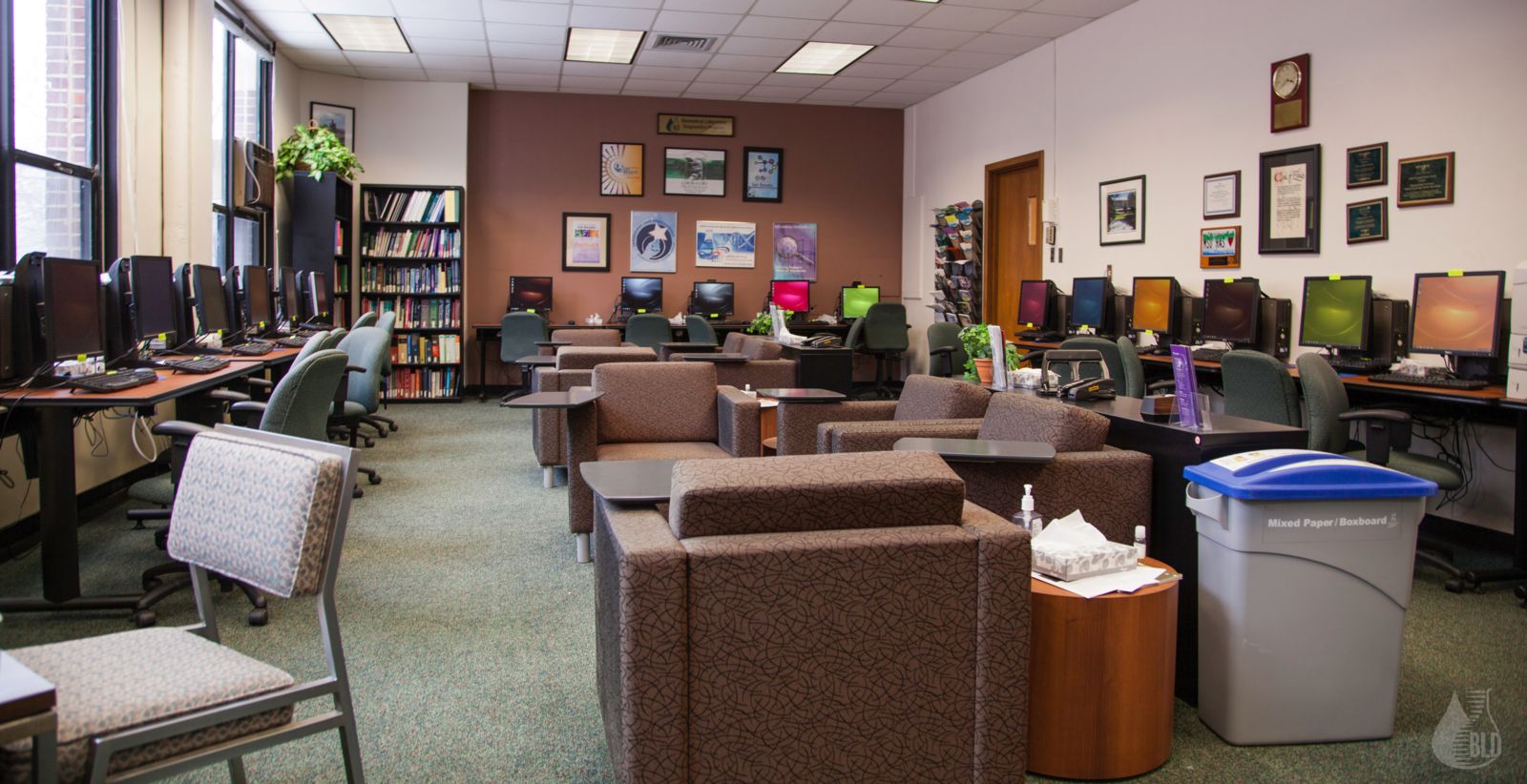 The BLD Student Computer Lab is located in room N322 of North Kedzie Hall. BLD students are welcome to use any of the 17 computers and enjoy a quiet place to study. These computers are equipped with special software that pertains to only BLD students and courses. Additionally, we have tables and seating available in the hallways of the third floor of North Kedzie Hall for group study, which includes electric and USB outlets for charging computers and other electronic devices.
The computer lab is open weekdays from 8 a.m. until 5 p.m. when the university is open. You are encouraged to come in, introduce yourself to Kate Fandrick, the overseer of the lab, and make yourself at home. Food and drinks are allowed and you will even find recycling bins within the room so you can be a good steward of our planet.
We ask that students report to the front desk of the Computer Lab when coming in for an advising appointment. When you set up your advising appointment, please make note of the time, date, and which advisor you will be seeing to ease your check-in process. If you have questions, you can call 517-353-7800 or e-mail bld@msu.edu.
Address
North Kedzie Hall
354 Farm Lane, Room N322
East Lansing, MI 48824-5672
(517) 353-7800
(517) 432-2006
Map