Alumni & Friends
Biomedical Laboratory Diagnostics Alumni and Friends
Welcome to the homepage of the BLDAAF. The BLD alumni and friends is currently led by Nancy Widener, Board President. The Biomedical Laboratory Diagnostics Alumni and Friends (BLDAAF) is involved with and supports the MSU BLD program and the progression of students into the MLS career.
Over the past few years, the Board has updated the BLD Alumni and Friends Bylaws, held a cycle of nominations and elections for Board positions, sponsored several alumni events and—best of all—presented the BLDAAF Outstanding Senior Awards at the commencement receptions. Our alumni are a very prized possession and the BLD Program highly value the input and participation of our alumni in shaping our Program and supporting our current students!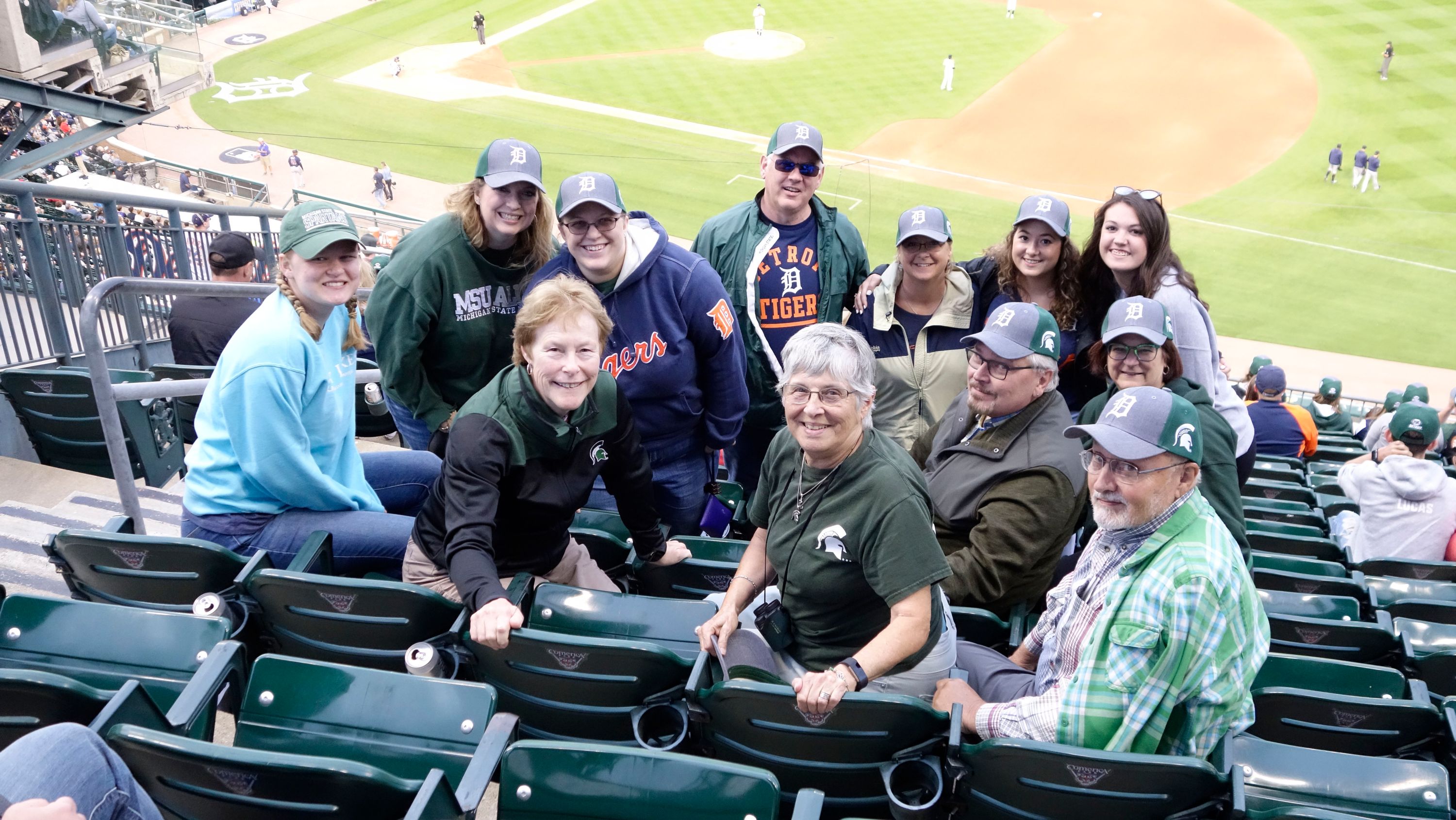 Alumni and friends at a winning Tiger's game in August.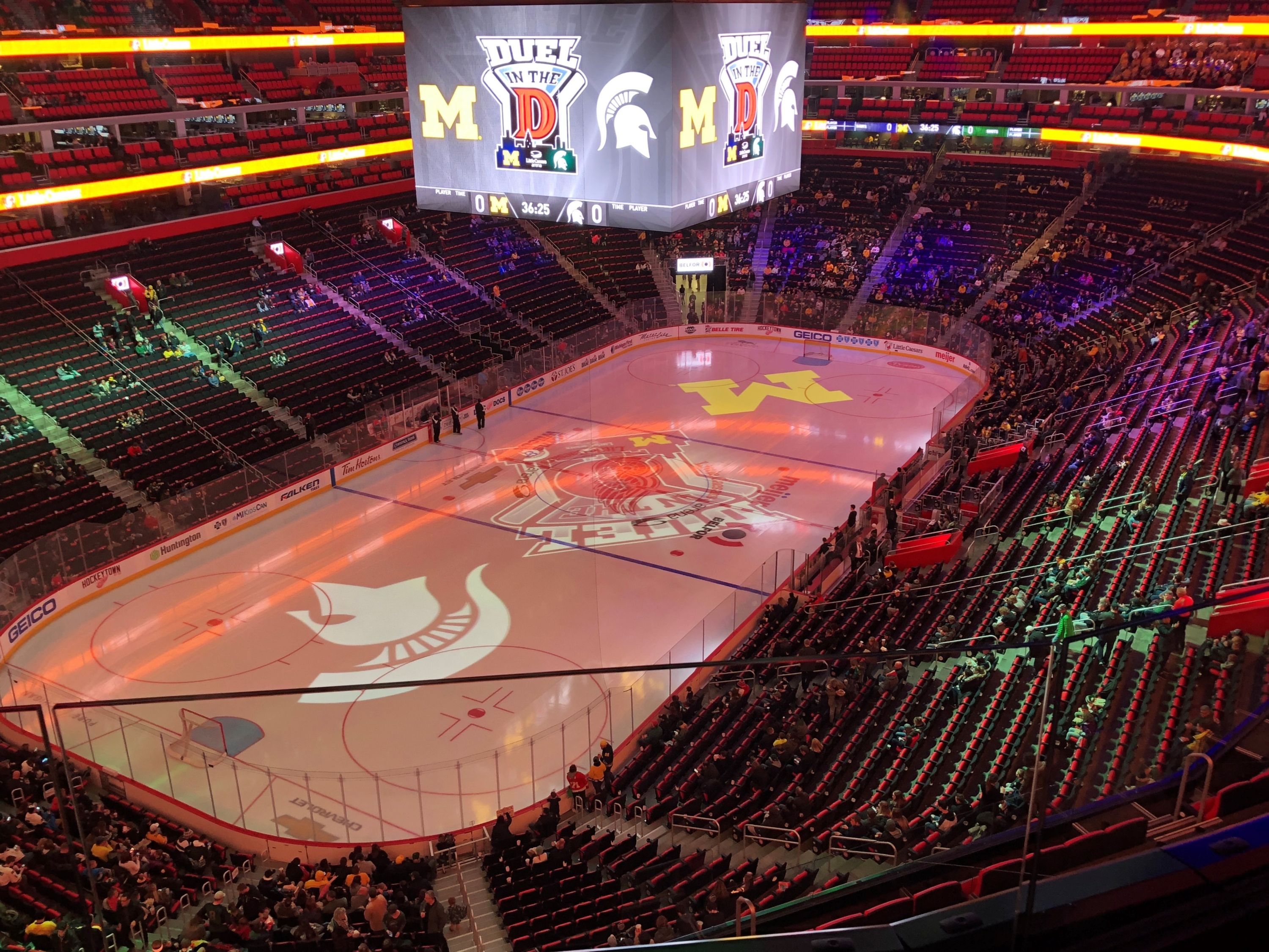 MSU vs U of M February 9th men's hockey game at Little Caesar's Arena.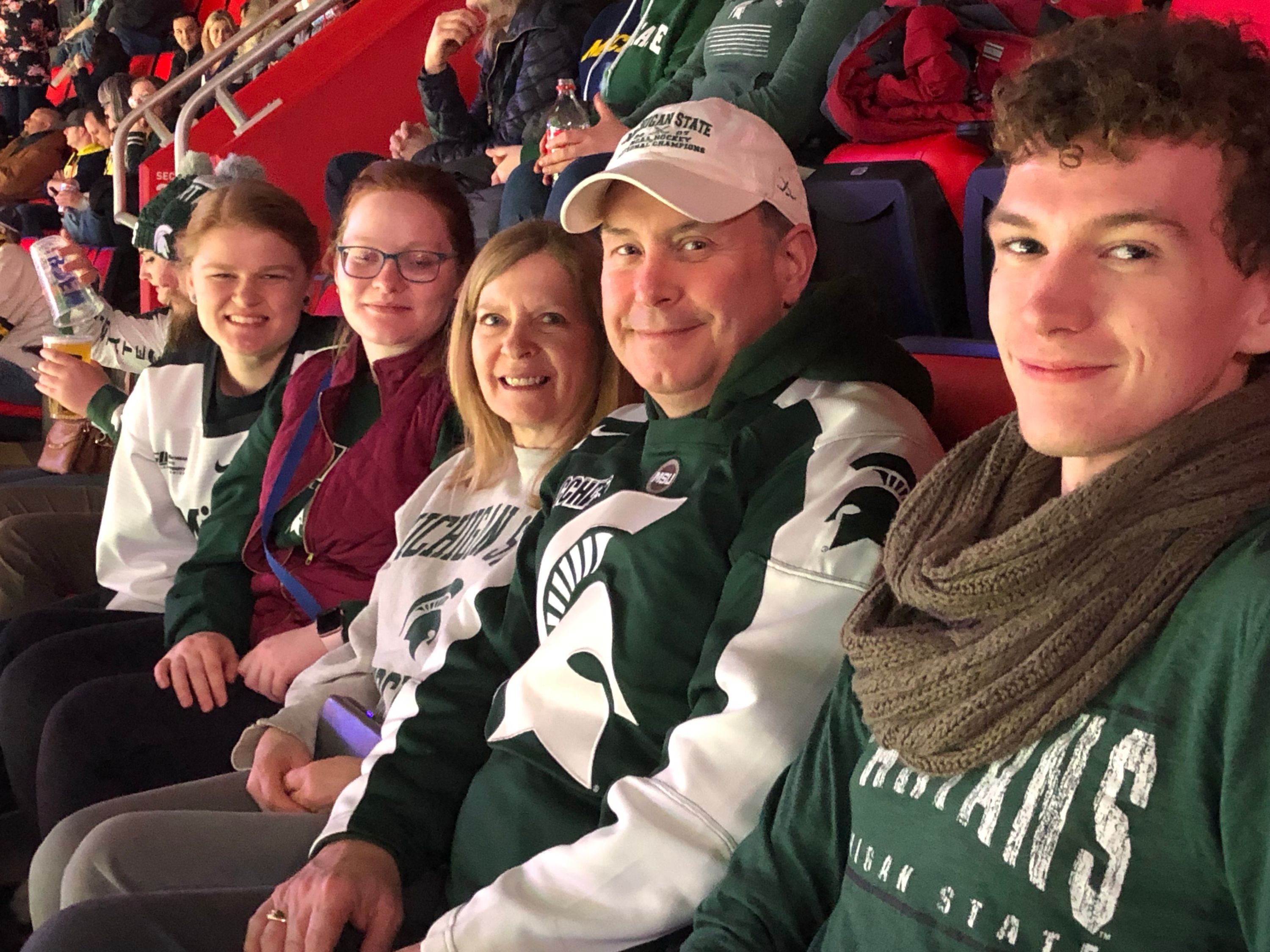 MSU Alumni having fun at the MSU vs U of M hockey game in February. Go Spartans!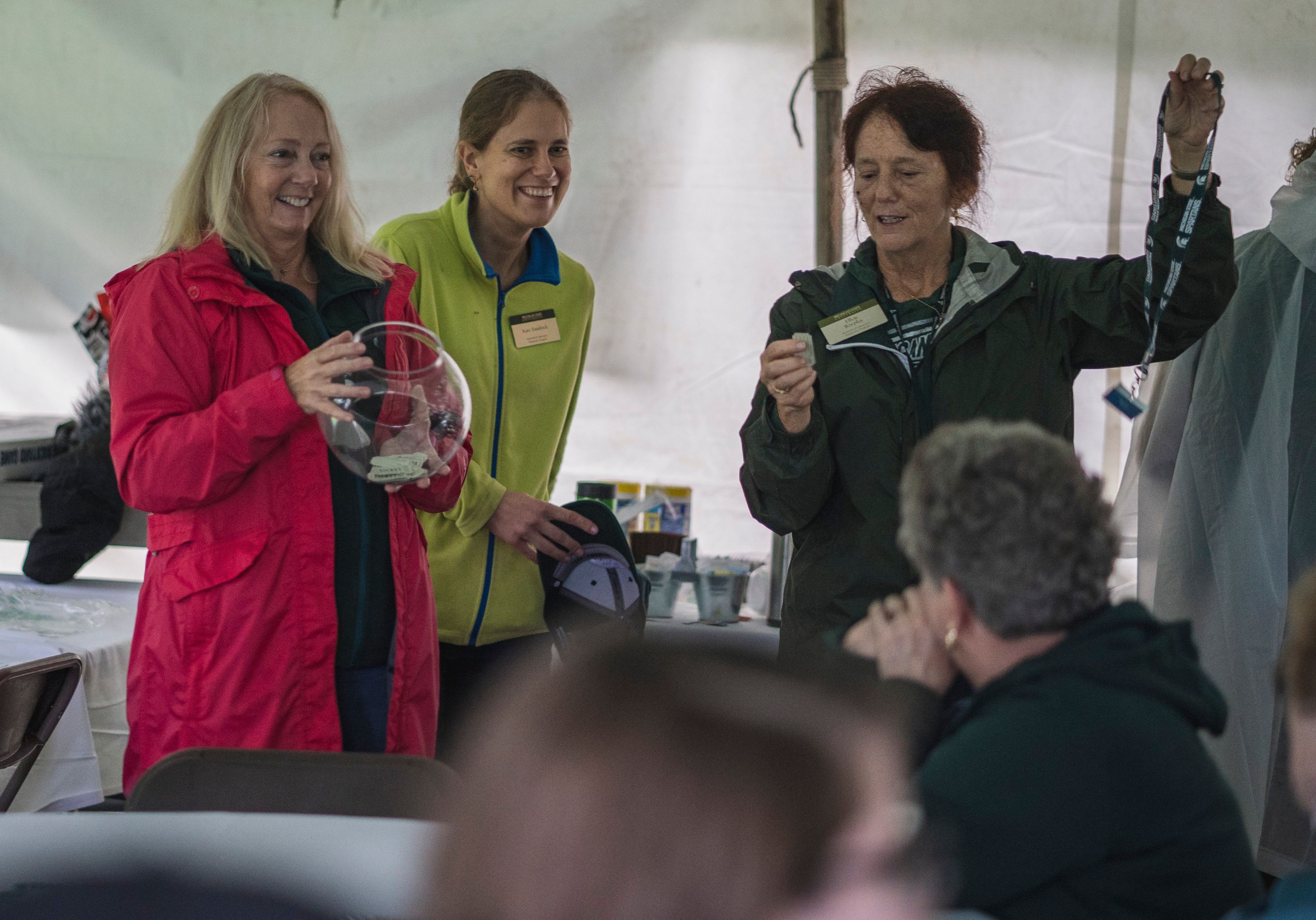 Not even the pouring rain could dampen the fun at the BLD 2018 Homecoming Tailgate. To see more pictures from the event click here!
This is a photo of our MSU Alumni working together at Metro Health Hospital Laboratory in Grand Rapids, Michigan. They stand behind their Spartans 100% - Go Green! Pictured from left to right are: Jacek Bundyra, Megan Joslyn, Beth Little, Aubree Clark, Eric Schwallier, Lisa Moore, Barb Hewitt, and Martha Thompson. Go White!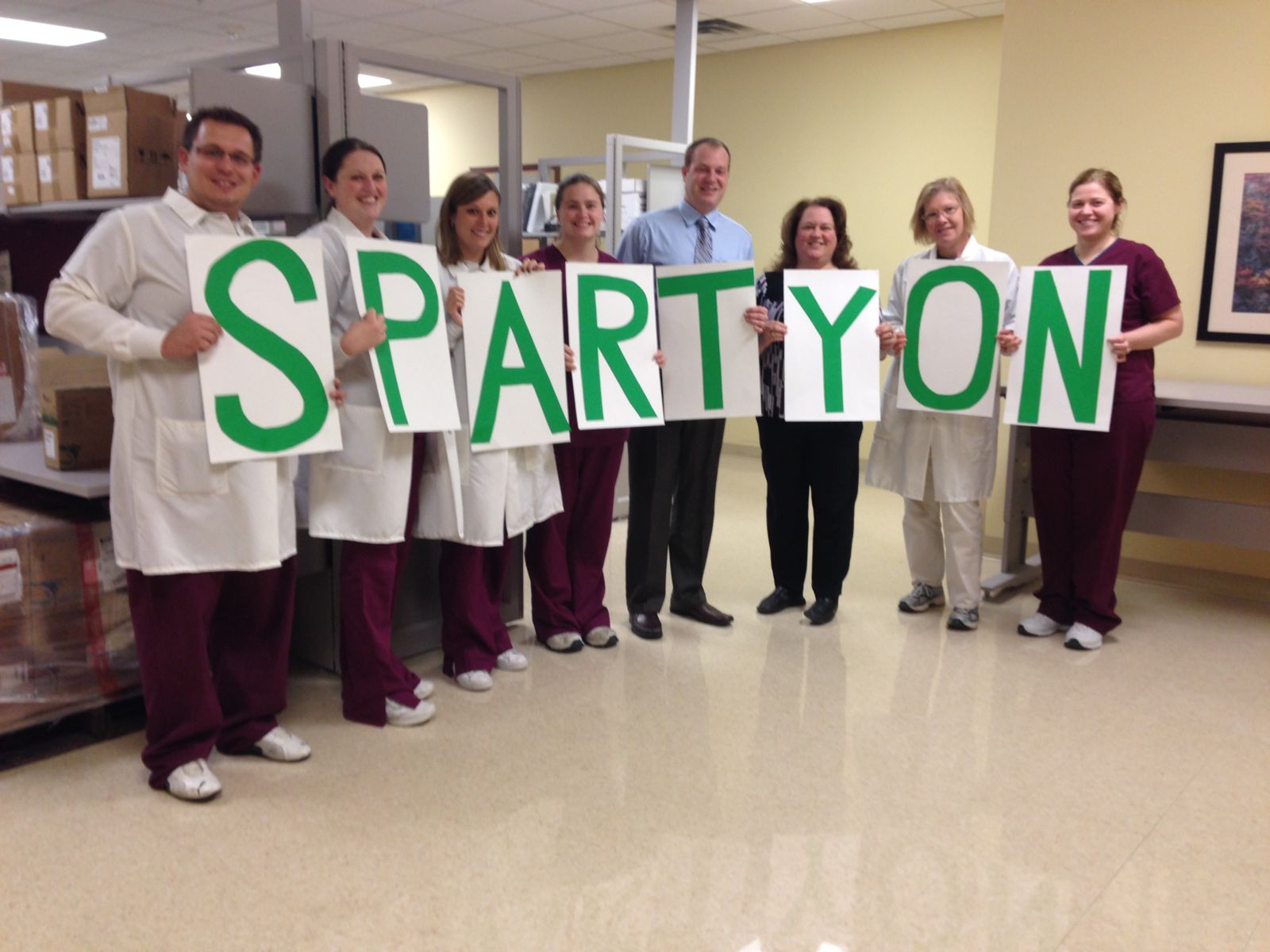 Stay in touch with your alumni and friends through LinkedIn or Facebook. To join the Facebook page, go to MSUBLD and send a friend request.
Contact us by e-mail: bldaa@msu.edu
We are also available on Linkedin and Facebook.