MSU Scientists Launch Educational Podcast
Release Date: Jan 14, 2020
Two scientists walk into a coffee shop and before long more than just the coffee is brewing. Dr. Rachel Morris, a faculty member at Michigan State University's (MSU) Biomedical Laboratory Diagnostics Program, and Alyssa Preiser, a graduate student in MSU's Biochemistry and Molecular Biology Department, were inspired to create an informal science education podcast after a conversation with friends at a coffee shop. Morris and Preiser found themselves fielding questions from friends who spoke of how intimidating and difficult it could be to understand science for people who are not working in the natural sciences. "After our conversation, we realized that we both wanted to see science made available and understandable – especially for those who want to know about how science affects their life, but might not have the formal training," says Preiser. A few months later the Speaking Science podcast was born.
The podcast officially launched in September of 2018 and Morris and Preiser have not hesitated to take on some of the most contentious science issues of our day; their inaugural episode was dedicated to explaining the science behind genetically modified organisms (GMOs). While issues such as the use of GMOs are publicly debated, Morris and Preiser say that the goal of the podcast is to give audiences the tools they need to think for themselves and make informed choices.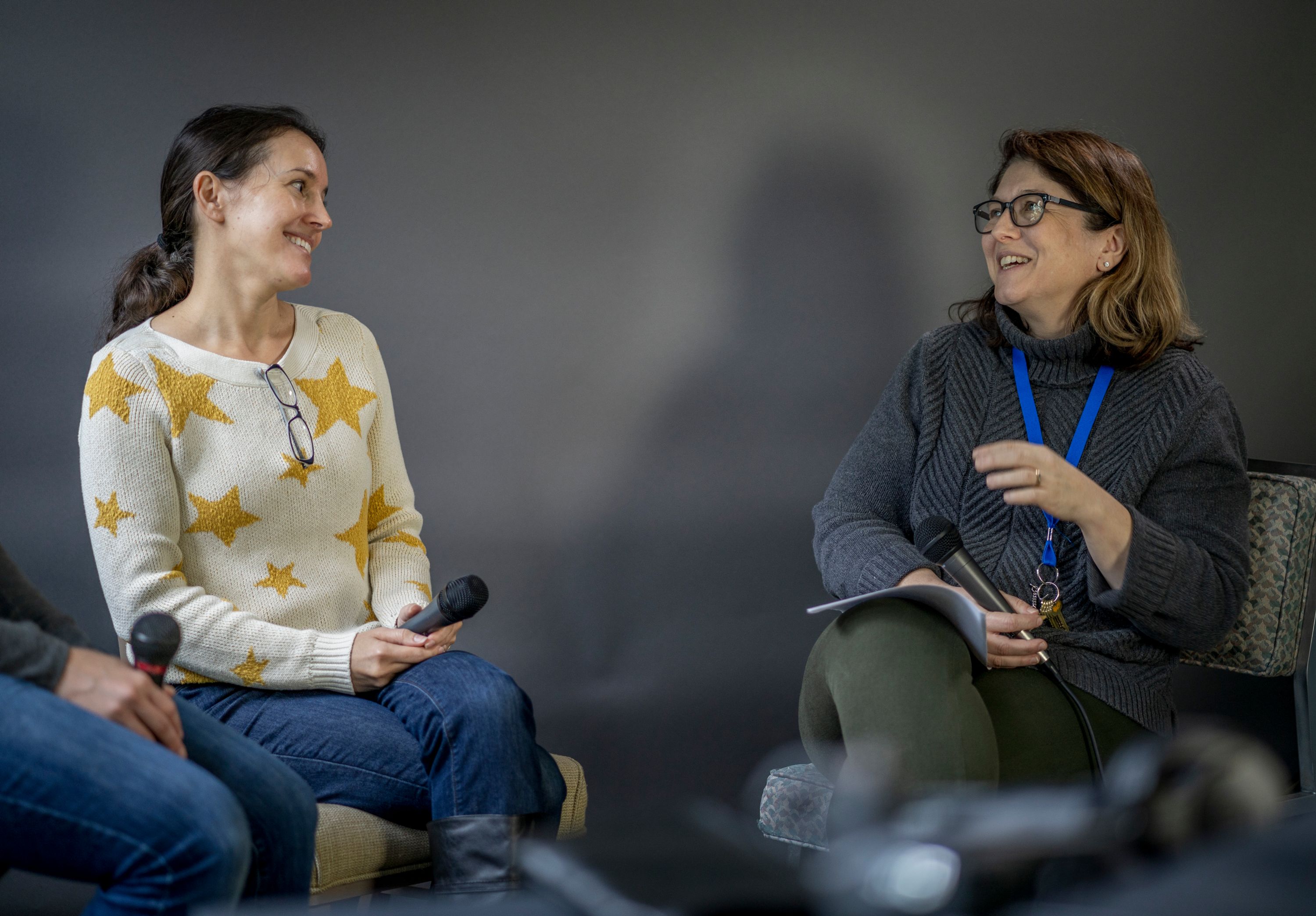 Future episodes of Speaking Science will focus on issues such as the use of probiotics, the human genome, as well as science and politics. In addition to drawing on their own expertise in microbiology and chemistry, Morris and Preiser will feature interviews with science experts, including microbiologist Dr. Robert Britton from the Baylor College of Medicine and Sheril Kirshenbaum, author and co-host of NPR's Serving Up Science radio show.
Preiser says that the feedback they have received on the podcast has been, "overwhelmingly positive" and with the growing popularity of the podcast format, she is hopeful that they can continue to grow their audience.
To listen to the podcast visit speakingsciencepodcast.com or download it at iTunes, Google Play, or Stitcher. Speaking Science is currently funded privately by Rachel Morris and Alyssa Preiser with technical support provided by Michigan State University.