In Memoriam Dr. Jerry Davis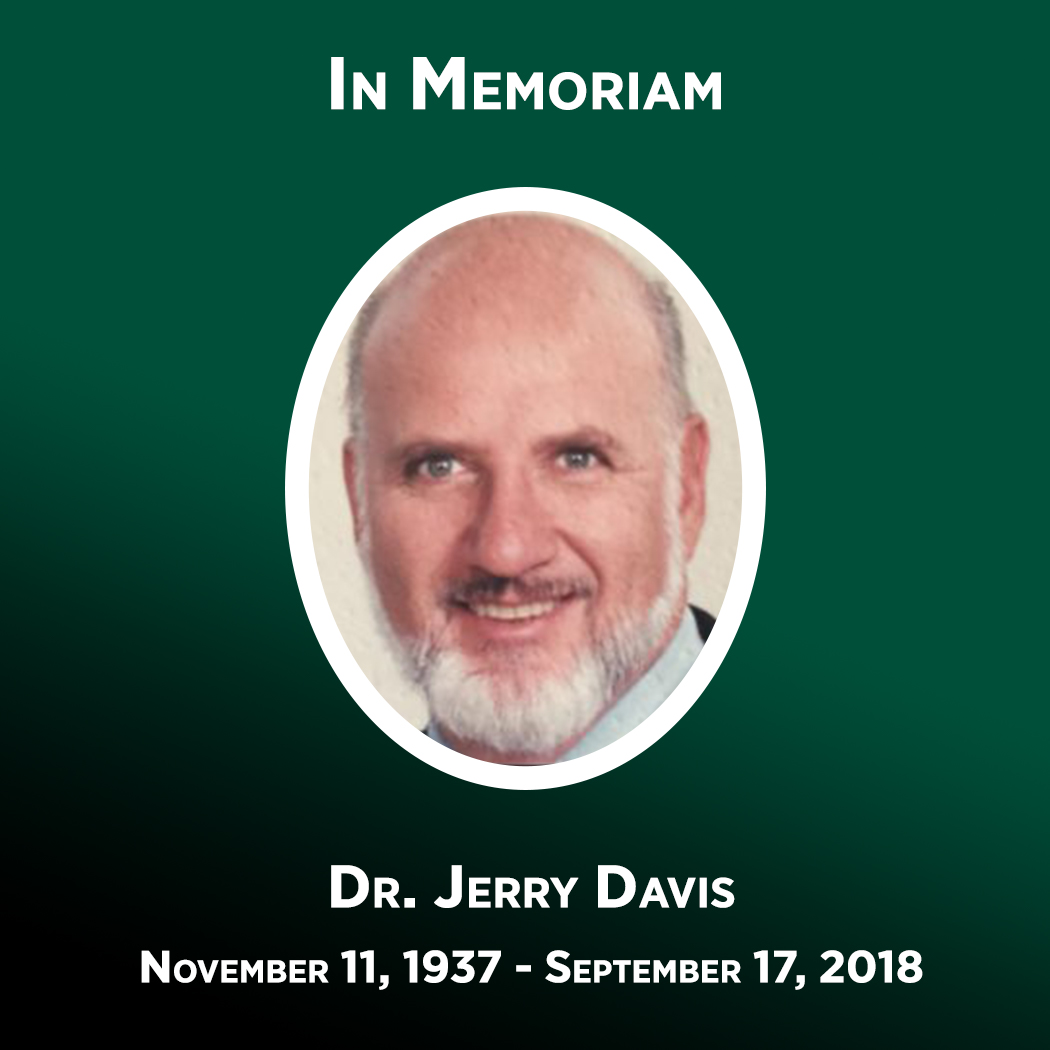 Dr. Jerry Davis served as the 5th director of the Biomedical Laboratory Diagnostics (Medical Technology) Program at Michigan State University (1988-1994). Dr. Davis taught hematology and hemostasis, retiring in 2000. In appreciation for his teaching and investment in their lives, the students presented him with a plaque.
Jerry was born in Oklahoma, moved to Bakersfield, California, he met his wife in high school. Upon graduation, he married joined the navy as a corpsman and was stationed in the San Diego area. He pursued his education at the University of California Davis. He worked as a medical laboratory scientist throughout school earning his Ph.D. in physiology in 1975. Dr. Davis joined the faculty of Northeastern University in Boston, MA where he taught physiology and hematology while establishing himself as a researcher. From Northeastern, Dr. Davis joined MSU.
Jerry is survived by his wife of 60 years, Joyce Davis; his sons Mike, Bernie and Scott (Timothy); eleven grandchildren and 14 great grandchildren.
If you wish to make a donation in Jerry's memory, the family recommends the Michal J Fox Foundation for Parkinson's Research.
The MSU BLD faculty, staff and alumni send their condolences to Dr. Davis' family and friends.