Catalyst Innovation Grant: Teaching Clinical Genomic Analysis
Release Date: Jan 20, 2020
BLD Purchasing DNA Analyzing SOFTWARE FOR Teaching Clinical Genomic Analysis
Project Leaders: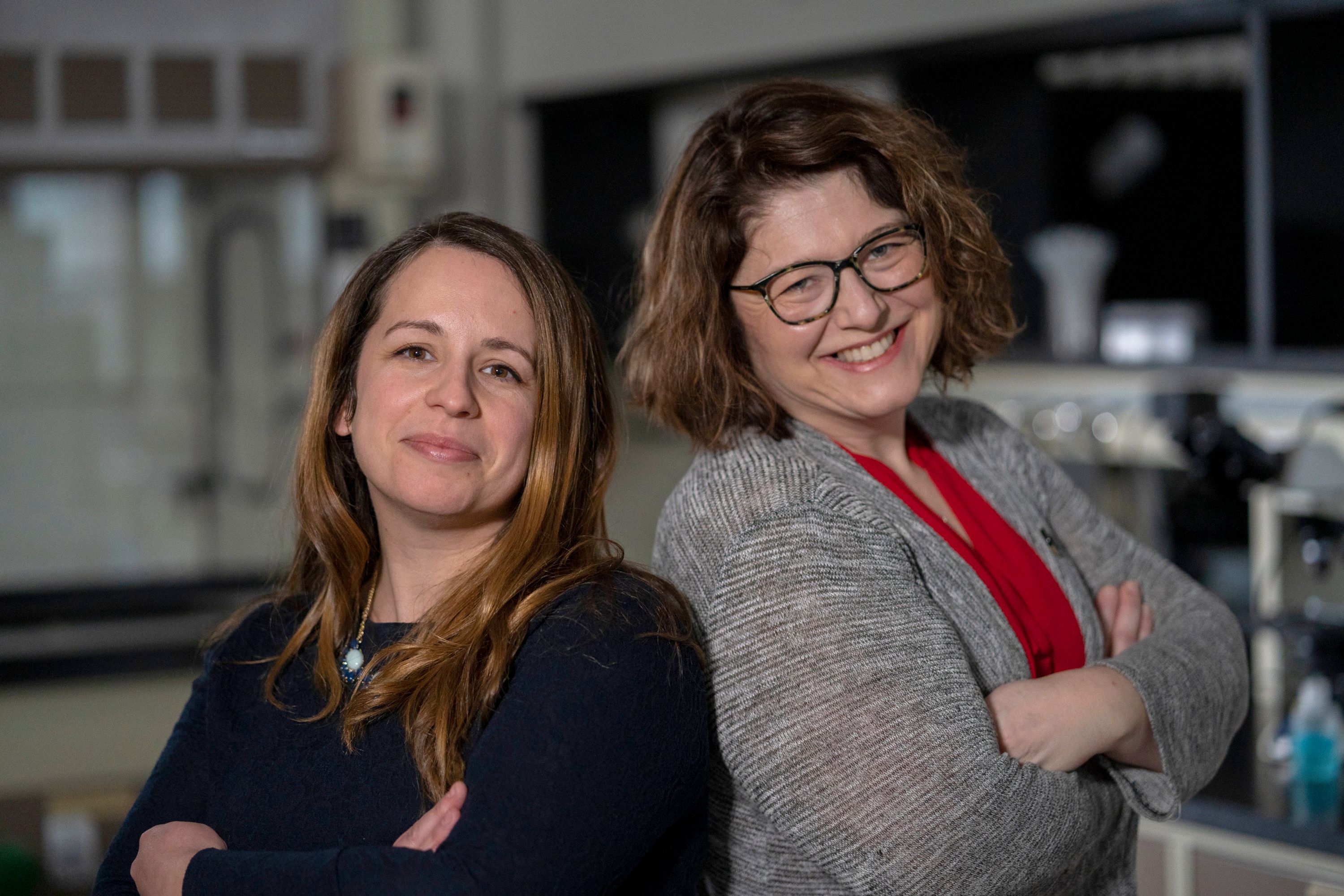 Michelle Russell, MS, MLS(ASCP)CM
Rachel Morris, Ph.D. MLT(ASCP)CM
Project Description:
The MSU Biomedical Laboratory Diagnostics graduate and undergraduate molecular diagnostics course series prepare medical laboratory scientists to analyze patient DNA in order to provide physicians with reliable information about genetic differences in their patients. In order to train students to do these types of analyses, we are purchasing two software programs, Mutation Surveyor® DNA Variant Analysis and NextGEne®, as well as a laptop computer to support the NextGene ® platform. These purchases will allow us to create various interactive cases where our students use the software that they will eventually see in clinical or research settings to practice mutation identification/analysis, evaluate test quality, and predict implications for patient outcomes.
One of the great things about working with this type of software in the classroom is that it gives immediate feedback, especially if something goes wrong. Seeing real problems played out in real time will give our students many opportunities to ask questions about the process and us instructors many opportunities to provide constructive feedback. Faculty and students working together on problems of this sort creates an engaging environment that stimulates discussion, questions, and analysis of the students' work in deep and exciting ways. Students will especially benefit from learning to use the software in an educational space where it is okay to "break" things, learning from their mistakes in a low stakes environment. In the future, medical laboratory scientists will use modeling and analysis software more and more, providing critical information for the diagnosis and treatment of patients. Experience with genomic analysis software will engage our students in practical problem-solving activities that prepare them for the future of their profession.
Team Bio:
Michelle Russell and Rachel Morris team teach the undergraduate molecular diagnostics course series in the Biomedical Diagnostics Program. Although Michelle's background is clinical molecular diagnostics and Rachel's is in microbial ecology, they both recognized the increasing need for their students to learn bioinformatics. Clinical analytical software packages are expensive to purchase, and while knowledge open source resources like R are valuable, they knew their students needed to have access to programs used in hospital lab settings.