BLD Spartan Gives Back: Honored with Spartan Service Award
Release Date: Jan 15, 2020
"The communities I have been apart of and the communities I have been able to help have shaped me into the person I am today," Jyoti Prasad.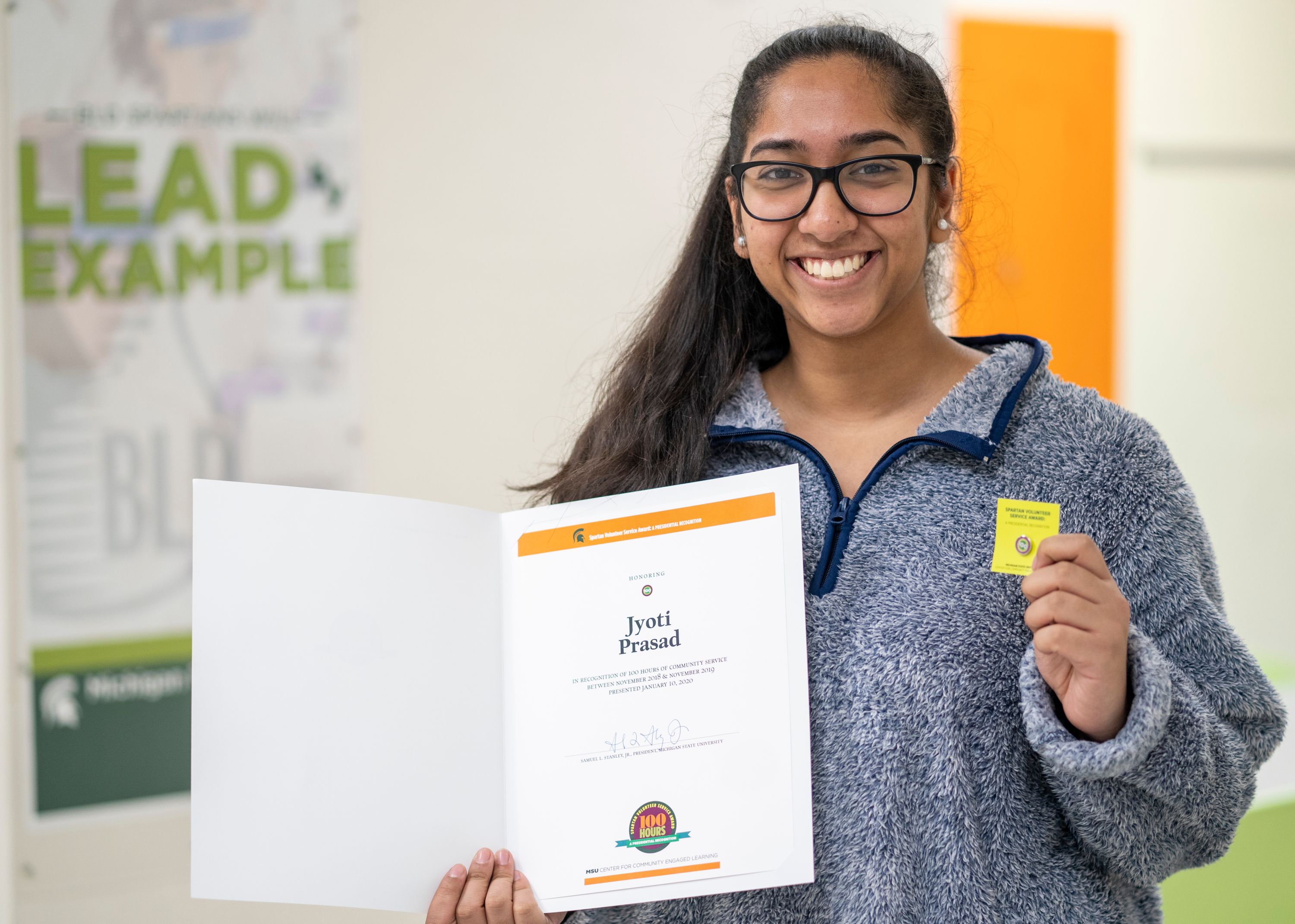 Jyoti Prasad, a Biomedical Laboratory Science Major Junior with concentrations in Medical Laboratory Science and Molecular Diagnostics, is a recipient of the 2019 Spartan Volunteer Service Award: A Presidential Recognition. Between November 2018 and November 2019, Jyoti volunteered more than 135 hours through several organizations including McLaren Hospital, Michigan State University Circle K, and Michigan State University Activities Board.
"I highly value community service. For as long as I can remember, I volunteer for three reasons: to give back, to grow, and to learn. This award not only helps me realize that my actions are making an impact in communities, but also that students are able to be recognized for a variety of accomplishments."
The Spartan Volunteer Service Award is given to students with at least one hundred or more hours of community service within one year.