Adrianna Kirby wins Best Biology Poster for the Lyman Briggs Research Showcase.
Release Date: Apr 26, 2021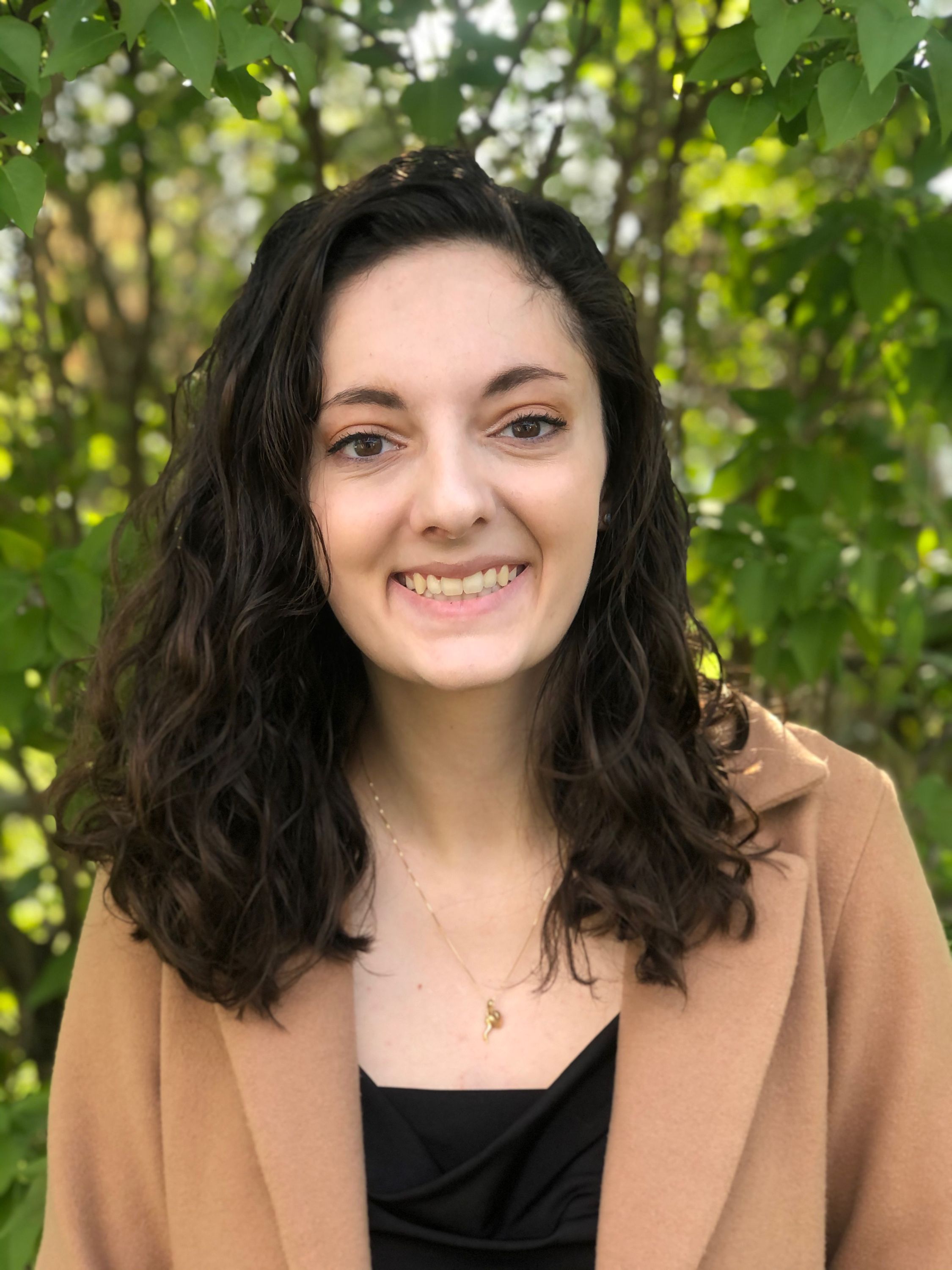 Adrianna Kirby, a first-generation college student and junior, AP-MLS, Biomedical Laboratory Diagnostics Program, recently won Best Biology Poster for the Lyman Briggs Research Showcase.
Kirby's poster, titled DHA Suppression of Inflammation, showcased her research on docosahexaenoic acid (DHA), an omega-3 fatty acid dietary lipid, and the effects of preventing death of cells exposed to silica in cell culture.
Adrianna conducted her research under the mentorship of Dr. James Pestka, Robert and Carol Deibel Family Endowed Professor; University Distinguished Professor, Department of Food Science and Human Nutrition, as an undergraduate research assistant in his lab. Kirby's findings show, "omega-3-fatty acid DHA suppresses silica-triggered cathepsin B release, cell death, and proinflammatory cytokine/chemokine secretion in alveolar macrophage-like MPI cells."
"The experiences that I have had in the lab have helped to shape my undergraduate career," Kirby said. "I have made connections with multiple professionals, worked on NIH funded research, performed immunoassays, and submitted a poster to the Society of Toxicology annual meeting, in addition to UURAF and the Lyman Briggs Research Showcase."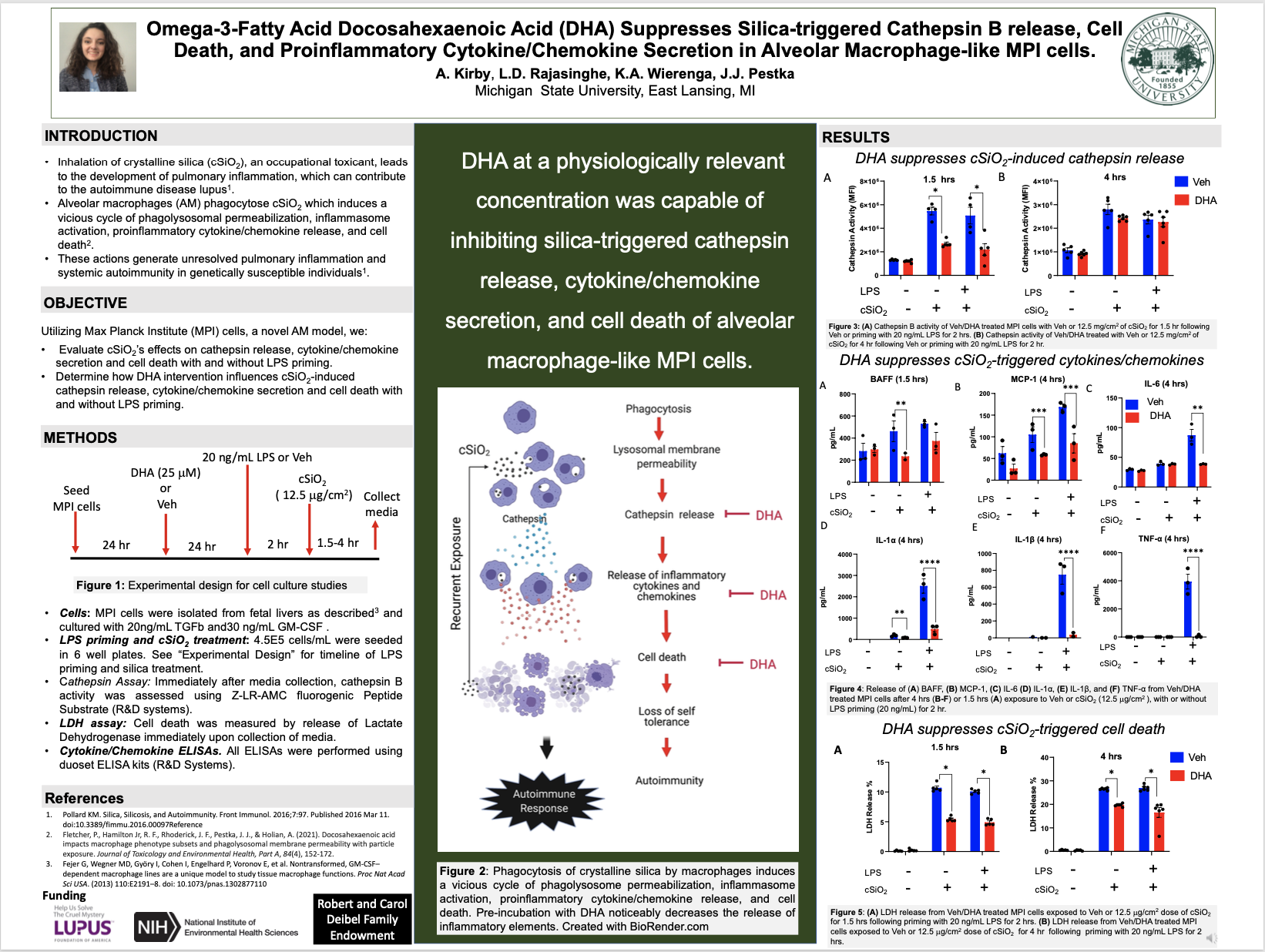 Kirby, recently promoted to lab manager, credits her experiences and mentors for this award, "everyone that I work with pushes me to work hard and learn while providing support when needed. A year ago, I would have never imagined that I would be trusted to do so much in the lab and present research."
To Kirby, undergraduate research has given her confidence and helped prepare her for a career after graduation. She recommends that anyone considering undergraduate research should go for it.
She states, "Having exposure to common lab procedures before starting work and having great mentors have helped me to realize that I am more than capable of completing tasks that are expected from me and conduct small research experiments."
After graduation Adrianna plans to become a certified medical laboratory scientist and attend medical school.