Remembering Dr. Esther M. Brown (1923-2021)
Release Date: Jul 6, 2021
Remembering Dr. Esther M. Brown (1923-2021)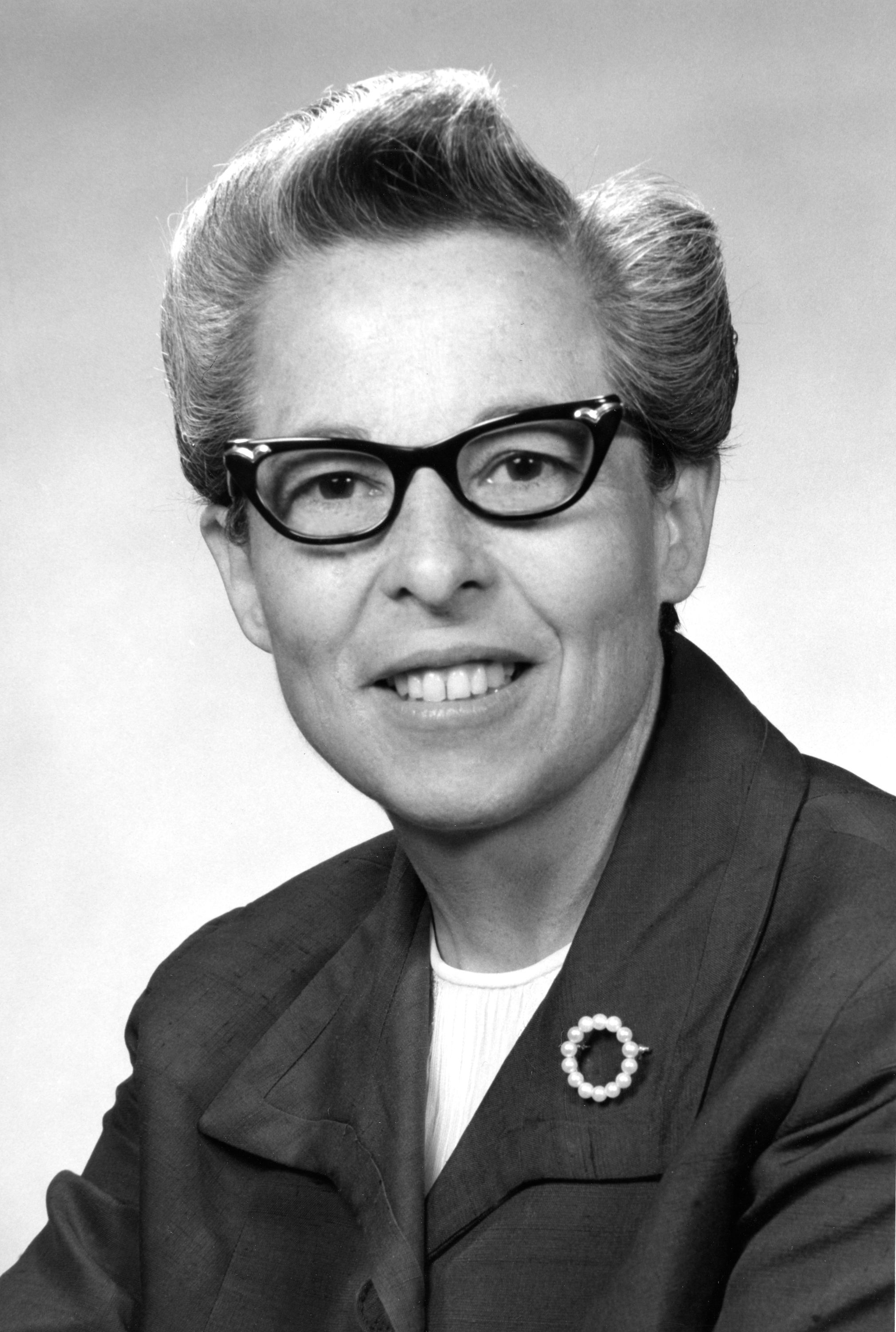 It is with deep sadness that we announce the passing of Dr. Esther M. Brown on June 23, 2021. She was 98 years old.
Dr. Brown was a great champion and catalyst for the Biomedical Laboratory Diagnostics Program (BLD), Michigan State University (MSU), and the entire laboratory profession. She was director of the program at MSU from 1960-1970 and a pioneer and trailblazer for women in STEM fields at the time. She had a deep passion for the laboratory, the university, and the students of the program. From her contributions to the curriculum and profession, to the students she taught and mentored and the patients they went on to help, Dr. Brown shaped so many lives and was a true giant in the medical laboratory profession.
From an early age, she was drawn to the laboratory. Remembering, she said, "At eighteen years of age, I knew that a laboratory technician career was for me; but didn't have a clue as to where such programs existed. High school counseling was not the best in 1941, so there was little information about laboratory work available. During the summer following high school graduation, I met someone who had just finished one year at Michigan State College (MSC). She told me that MSC had a program called medical biology that prepared students for hospital laboratory positions. With that information, I enrolled at MSC in 1941."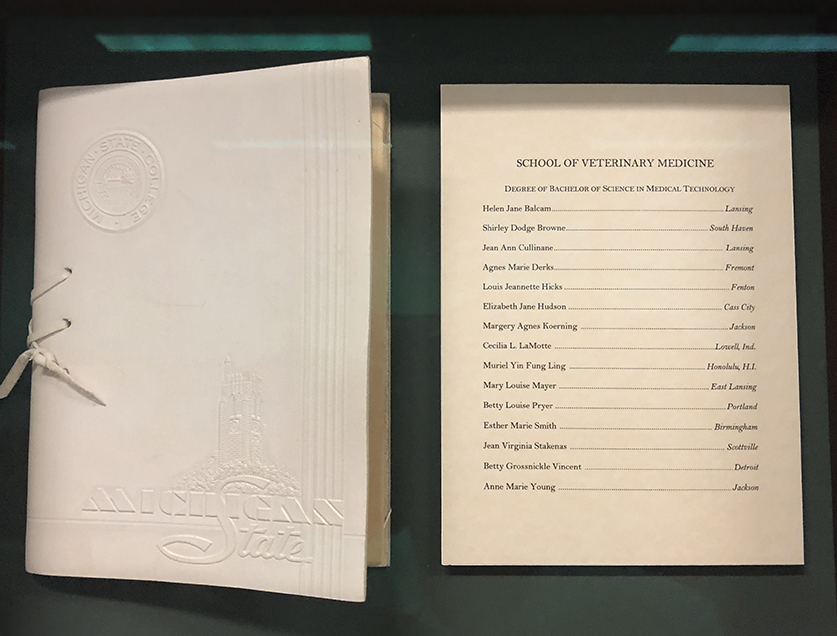 She received her B.S. in medical technology (1946), M.S. in anatomy (1951) and Ph.D. in animal pathology (1955) all from MSC (now MSU).
Dr. Brown was instrumental in expanding MSU's Biomedical Laboratory Diagnostics Program. After completing the requirements for a Ph.D. in 1955 and working as an assistant professor in the Department of Anatomy teaching histology to medical biology students, Dr. Brown was heavily involved in the transition of the program from the Medical Biology Program to the newly formed School of Medical Technology. She was promptly named director and continued her work advancing medical laboratory education. Through her persistence, the curriculum was changed from three years to a four-year degree program, plus a one year hospital internship. As a result of this change, the enrollment grew exponentially and the program flourished.
Dr. Brown met her husband, Dr. Roger E. Brown, at MSU. In 1970, they moved from MSU to the University of Missouri where she worked as a professor of veterinary anatomy and physiology. During that time, she and a colleague wrote the Textbook of Veterinary Histology, the first textbook of its kind published in English.
Her affection and admiration for MSU and medical laboratory students never wavered. Upon retirement in 1990, her family moved back to Michigan to be closer to her beloved campus and the program she helped grow. She visited campus often and continued her mission to impact students.
In 2010, she established the Dr. Esther M. Brown Endowment for Biomedical Laboratory Diagnostics. Distributions of the fund are used for the area of greatest need for the program. She also infused BLD with expendable funds, which helped to upgrade technology and equipment. Her contributions continue to impact every student who enrolls in BLD.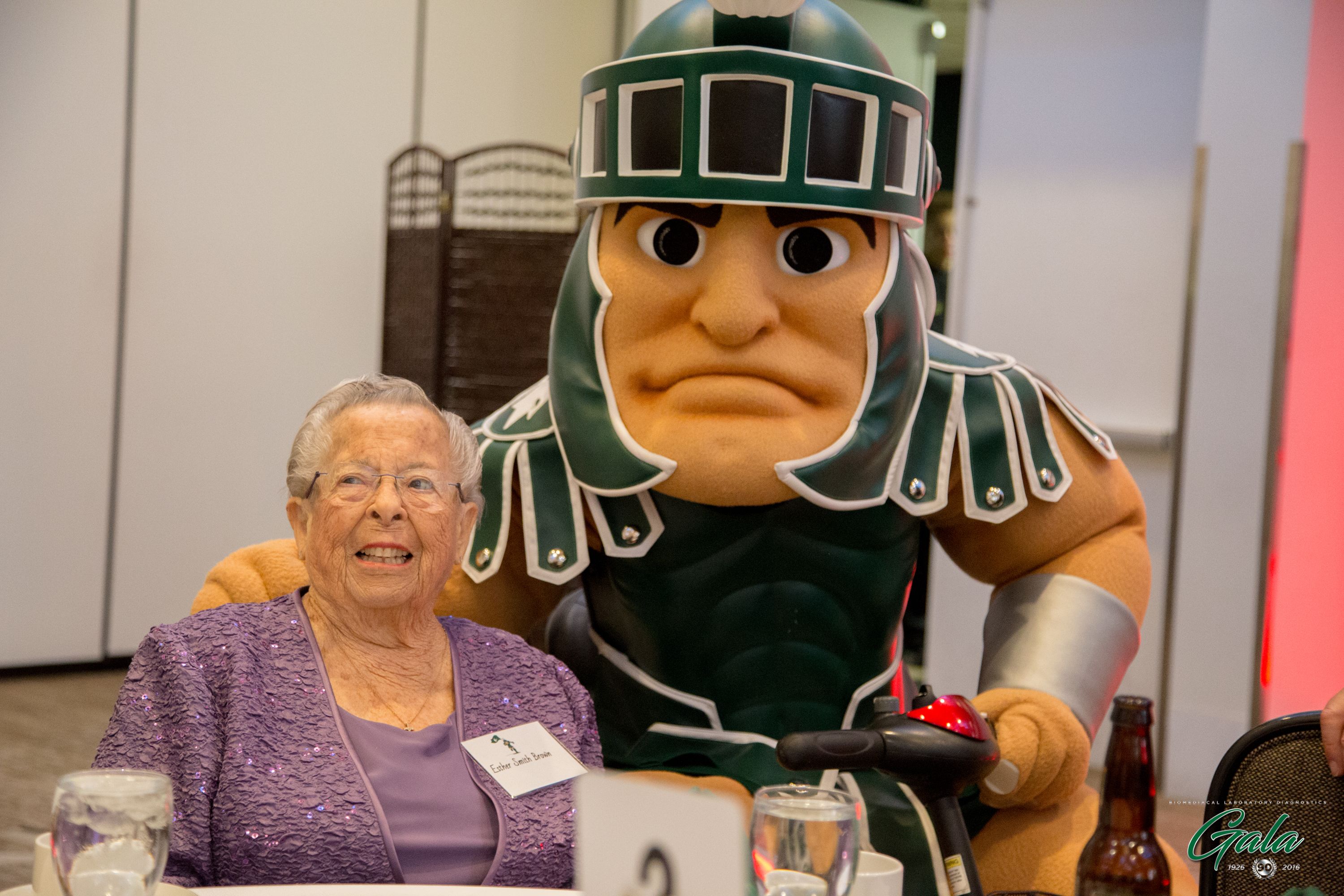 In the endowment announcement, Dr. Brown said, "Medical technology, now called biomedical laboratory diagnostics, is a wonderful career with so many available opportunities. I am pleased that I was fortunate to have had some input into such an outstanding program."
Dr. Esther M. Brown embodied the true meaning of being a Spartan; her uncommon will forged such good for the medical laboratory profession. She will be greatly missed, but her impact lives on through those whom she taught.
You can honor the memory of Dr. Brown by making a gift in her honor to the Dr. Esther M. Brown Endowment for Biomedical Laboratory Diagnostics. Give here.

BLD remembers Dr. Esther M. Brown
Dr. John Gerlach: "Interacting with Esther (Dr. Brown) left you with the sense that you had met a persona larger than her physical size. She had a strong and direct nature about her and you always knew what she was thinking, because she would tell you. I loved that when I called her, I was always greeted with "Brown here." She will be missed."
Ellen Rzepka: "Esther was always so upbeat and positive! She was so thrilled to be back on campus for BLD's anniversary celebrations. Esther's enthusiasm for the laboratory profession was catching. I loved hearing her account of how the BLD Program started in the early years and her vision to turn it into a four-year degree to train laboratory scientists. Her indomitable spirit can still be felt in BLD!"
Bob Brooks: "No person other than Dr. Esther Brown has been as influential in the lives of so many students of medical technology at Michigan State University. On my first visit to the MSU campus she took time to give me a tour of Giltner Hall where many of the classes for med tech students were held. Her enthusiasm and dedication to students for whom she was academic advisor was apparent to all. As well as being my academic advisor she also hired me to work in the Histology Department laboratory part-time. I was able to observe her continuing efforts to keep the Med Tech curriculum courses thoroughly relevant to the professional needs of graduating students."
"Jumping ahead a few years. As I was considering my future, Dr. Brown asked me to work with her as Assistant to the Director. She schooled me in the many aspects of university administration and the particular aspects of academic advising. Her decision to leave MSU was accompanied by her recommendation to the Dean that he appoint me to be Acting Director while a search committee completed its task. I was grateful for her confidence and we remained friends for the duration."