Dr. Leann Mikesh Published in MLO
Release Date: Nov 18, 2021
Different approaches to SARS-CoV-2 testing using mass spectrometry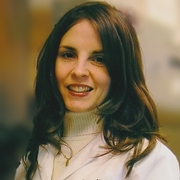 Dr. Leann M. Mikesh, Adjunct Assistant Professor in the Michigan State University Biomedical Laboratory Diagnostics Program, recently contributed an article to the professional publication, Medical Laboratory Observer.
In the article, Dr. Mikesh discusses the different methods and advantages for testing for SARS-CoV-2 using mass spectrometry, specifically highlighting Mass spectrometry-based testing for SARS-CoV-2 and MALDI-ToF mass spectrometry testing for SARS-CoV-2.
The BLD Program offers a certificate in Clinical Mass Spectrometry. Learn more.
Read the article here: mlo-online.com/molecular