Limited Edition 90th Anniversary Pin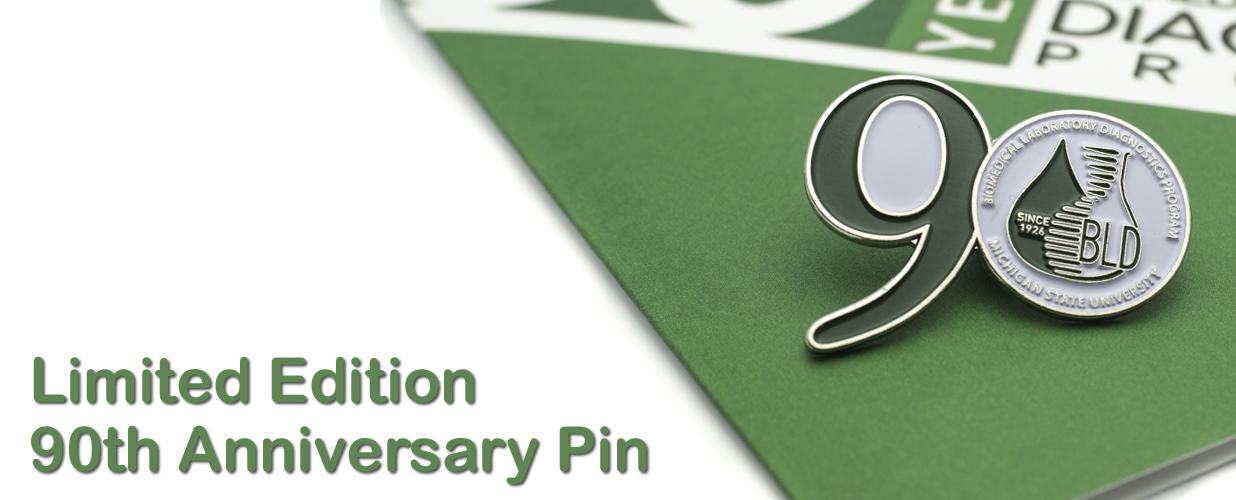 As a special thank you as we celebrate our 90th anniversary, all donors who make a gift of
$90 or more to the BLD Alumni and Friends Endowment will receive our limited 90th Anniversary pin!
Click on the first choice - Biomedical Laboratory Diagnostics Program Alumni Board Endowment.
Email rzepka@msu.edu with your name and address to receive your pin.
---
Can be purchased on the Gala Reservation Website: Purchase Here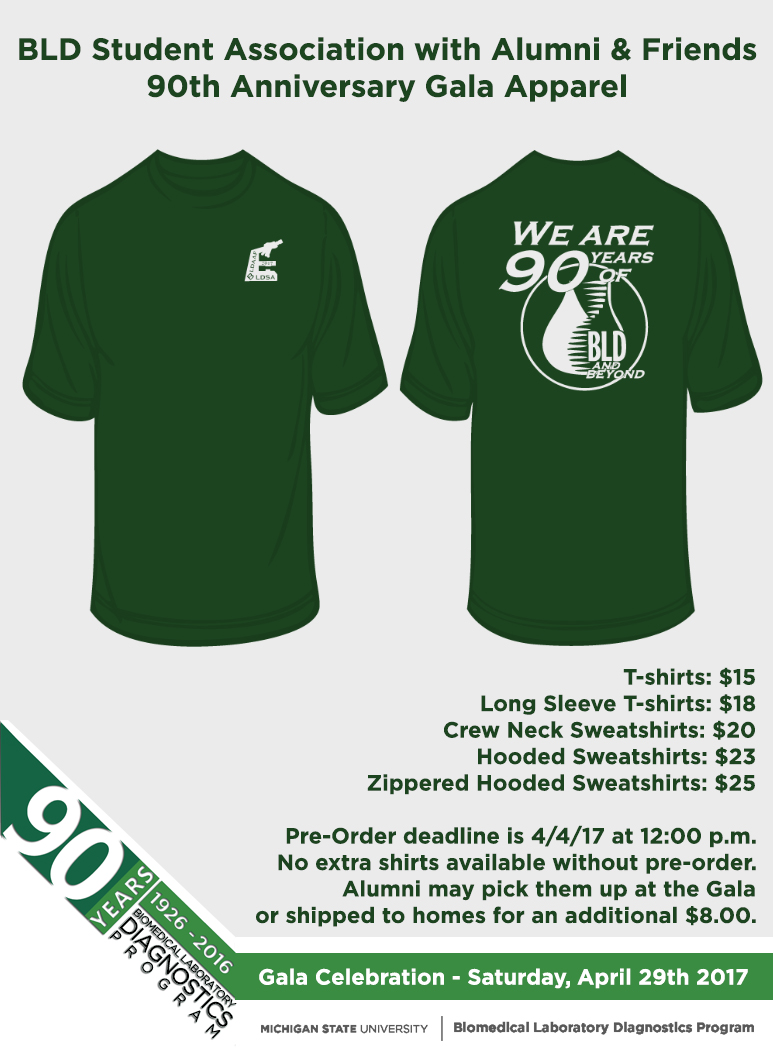 ---