Strengthening Laboratories Globally Seminar
"Strengthening Laboratories Globally"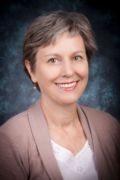 Featuring
Frances Pouch Downes, DrPH
Thursday, January 31, 2013
4-5 PM ET
On campus students may attend in 105 Natural Sciences
ONLINE participants may access the live broadcast at http://connect.msu.edu/downes. Be sure to login as a "GUEST".
Program Description: This presentation will explore the global relevance and need for strengthening clinical/public health laboratories and the forces propelling improvement. Dr. Downes will share her experiences in two areas of greatest need and sustainability - quality management and leadership and management skills development.
Participants will receive 1 P.A.C.E.® CEU FREE of charge upon completion of this CEU event. For more information contact Andrea Rafferty at 517-884-3483 or raffer24@msu.edu or go to goo.gl/6gUBq to view all previously recorded seminars. "Michigan State University Biomedical Laboratory Diagnostics, North Kedzie Hall, 354 Farm Lane, RM N322, East Lansing, MI 48824-5672, is a provider of continuing education programs in the clinical laboratory sciences by the ASCLS P.A.C.E. ® Program, located at 1861 International Dr., Suite 200, Tysons Corner, VA 22102."

Watch our monthly seminars using our on demand service and collect CEUs. These high quality recorded seminars may be played at any time day or night.
You may select the seminar(s) you desire to watch or watch all of them.
CEU certificates will be sent to you via US mail. For questions or concerns, please contact Andrea Rafferty at raffer24@msu.edu or call 517-884-3483.