BLD Alumni Board of Directors
It's a pleasure to have an active Alumni Board of Directors. They are hard at work keeping you connected to your Alma Mater!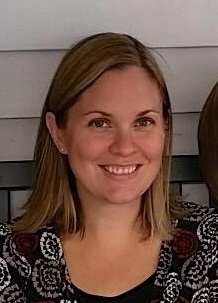 Leah Ames, MLS(ASCP) CM SCYMCM (MS-CLS '12)
(Board Term 2017-2020)
Leah Ames received her Masters of Science in Clinical Laboratory Science from MSU in 2012, and is currently the R&D Coordinator for the Molecular Department at PCL Alverno Clinical Laboratories where she has been employed for the last twelve years. Her work at Alverno is heavily focused on cell immunophenotyping using flow cytometry, which encouraged her to obtain the specialist in cytometry certification through ASCP in 2016. She has written laboratory continuing education modules for MediaLab and also serves as adjunct faculty for the MLS program at Northern Illinois University, the Franciscan St. Margaret Health Hospital School of Medical Laboratory Science and the MLT program at the University of Saint. Francis. She is an active member of the American Society for Clinical Laboratory Science (ASCLS) and is a current member of their Leadership Academy. Leah presented at the Clinical Laboratory Educator's Conference (CLEC) and will be presenting at the ASCLS National Meeting later in 2018. In recognizing her love for education and teaching in the laboratory sciences, she is currently pursuing her PhD in Health Sciences through Northern Illinois University.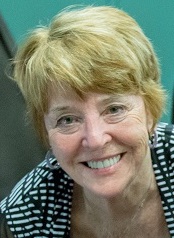 Barbara Atkinson DO, MT(ASCP), SM(ASCP)
(Board Term 2017-2020)
A native of Michigan she received her BS in Medical Technology in '64 from the College of Veterinary Medicine at MSU and then completed an internship at St Luke's Hospital in Saginaw, Michigan. She headed the Microbiology Department at St. Luke's Hospital for 9 years before moving to NYC as a Research Associate at the Bronx Lebanon Hospital. Her interest in Microbiology began at MSU where she worked streaking agar plates for Micro courses in Giltner Hall. Her work with great instructors, including BLD's first Director, Esther Smith Brown, and others at MSU led her to her cutting edge work in clinical microbiology at St. Luke's Hospital. It was here that she was involved with many new antibiotics and identification of Gram-negatives, making agar plates for chlamydia, culturing for anaerobes and standardizing susceptibility testing. She also taught 10 medical laboratory science students per year. Teaching and giving back was a priority and students were introduced to local, state and national professional organizations. While teaching pathology residents, Barbara decided to go to medical school which brought her back to MSU in the College of Osteopathic Medicine. After receiving her medical degree, she worked for 21 years at the University Of North Texas Health Science Center as a Professor of Medicine and Chief of the Division of Infectious Disease. Barbara received multiple awards for teaching, clinical excellence and being TOP DOC. She retired in 2015. She's married to her husband Dick and loves to travel. She spends winters in Buda, TX and summers in Michigan.
Lisa McFarlane, MT(ASCP), SM(ASCP) (BS '82)
(Board Term 2018-2021)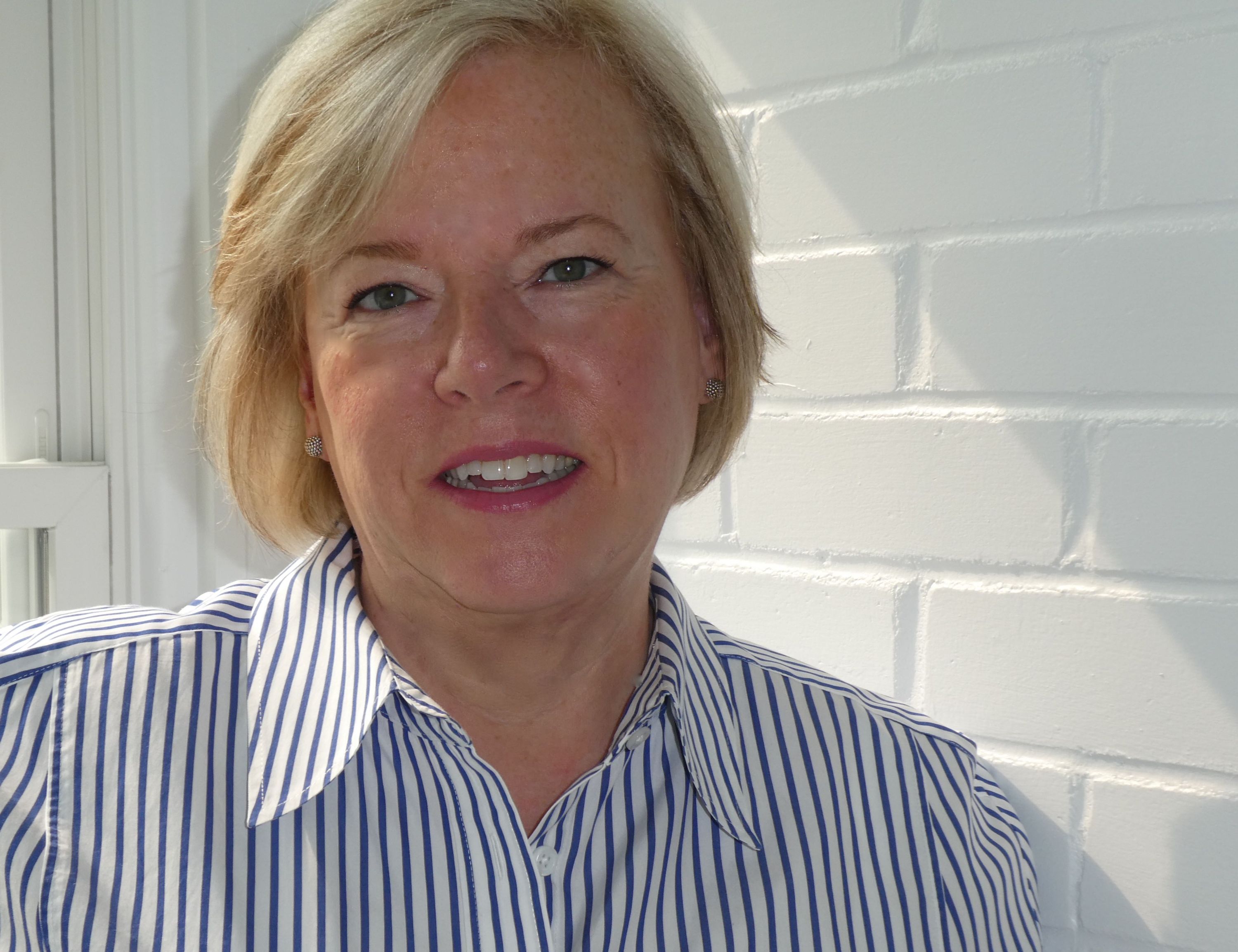 Lisa McFarlane is the Director of Corporate Accounts and Channel for North America, in the Microbiology Division at Thermo Fisher Scientific. After graduating from MSU with a degree in Medical Technology ('82), Lisa worked at McLaren General Hospital in Flint, Harper Hospital at the Detroit Medical Center, and St. John Hospital in Detroit, and during that time she was certified as a Specialist in Microbiology – SM(ASCP). After 10 years in the lab, she decided to move into sales, and has spent her career since in the diagnostic industry, both at bioMerieux and Thermo Fisher Scientific. Her experience includes local sales, regional business management, national sales leadership, and corporate account sales and leadership, in the clinical, pharma and food protection space for microbiology. She received her Master's Degree in Healthcare Administration from Central Michigan University.
Heather McLaughlin, PhD, FACMG (BS '07)
(Board Term 2018-2021)

Heather received a BS in Diagnostic Molecular Science from MSU in 2007. She obtained her MS and PhD in Human Genetics from The University of Michigan where she studied the role of aminoacyl-tRNA synthetases in patients with inherited peripheral neuropathy. Heather completed a Clinical Molecular Genetics fellowship at the Harvard Medical School Genetics Training Program and is a board-certified Clinical Molecular Geneticist by the American Board of Medical Genetics and Genomics. Heather served as an Assistant Laboratory Director at the Laboratory for Molecular Medicine and an Instructor at Harvard Medical School and has taught genetic counseling courses at Boston University. She is the author of over 30 peer-reviewed manuscripts and a textbook chapter. Currently, Heather lives in Michigan and works remotely as an Associate Laboratory Director of Clinical Genomics and Cardiogenetics at GeneDx where she focuses on genetic testing for inherited cardiomyopathies and exome sequencing for complex genetic disorders. Heather enjoys spending time with her daughter, husband, and dog and loves to travel near and far.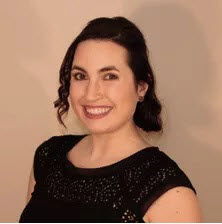 Elizabeth Means Ziemianski, MBA, MLS(ASCP), SBB(ASCP) (BS '10) (Board Term 2017-2020)
Elizabeth received her BS in Clinical Lab Science from MSU in 2010. After graduation she worked at Beaumont in Troy as a generalist for a year before moving out to the Seattle area with her now husband, fellow alumni Mark Ziemianski. Since moving to Washington, Elizabeth has taught for the two local MLT programs, worked in the trauma center blood bank and managed the quality program for a rural hospital laboratory. During this time she earned her MBA in Healthcare Management from Western Governor's University and completed a Specialist in Blood Bank program through the Indiana Blood Center, earning her specialist certification in December 2016. Currently she is a Senior Laboratory Manager at Seattle Cancer Care Alliance.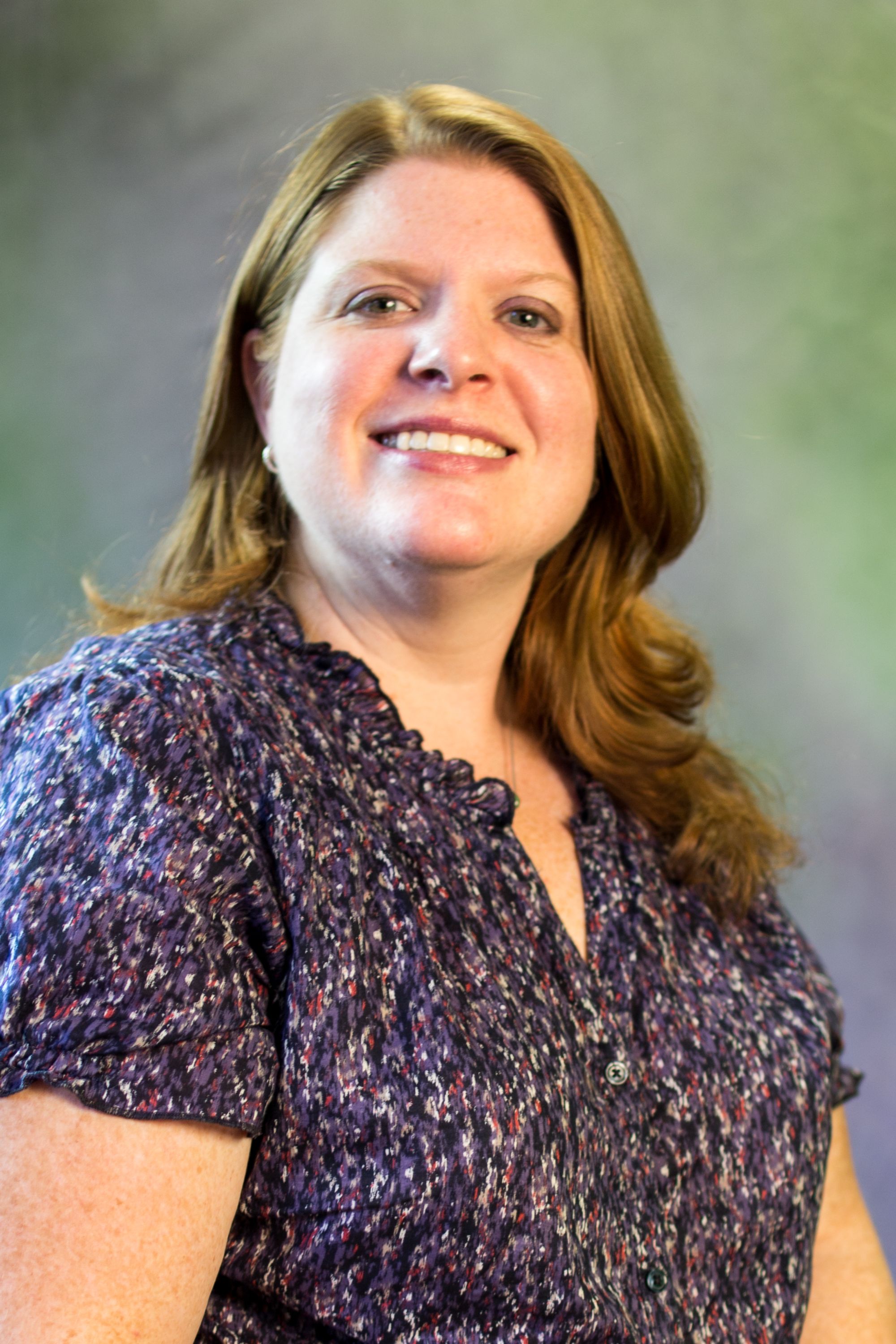 Shawn Moloney MLS(ASCP)CM
(BA '99; BS '10)
(Board Term 2016-2019)
Shawn completed her first degree in History of Art from Michigan State University in 1999. After working for several years as a pension accountant, she decided to return to MSU to pursue a degree in the sciences. She graduated in 2010 with a CLS degree and completed her internship at St. Joseph Mercy, Ann Arbor. Shawn worked briefly in the microbiology department at St. Joseph Mercy and in 2011 she was hired as a Laboratory Scientist with the Newborn Screening program for the State of Michigan. Shawn became the lead scientist overseeing testing for Galactosemia and Biotinidase Deficiency for all infants born in Michigan. Shawn joined the BLD staff in 2015 as the Laboratory Coordinator until Summer of 2018. Shawn is currently working at the State of Michigan as the Newborn Screening Operations Coordinator and is pursuing her Masters of Public Health degree.
Shawn Murphy MT(ASCP)
(CLS '03)
(Board Term 2018-2021)
Shawn graduated from the MSU Clinical Laboratory Science Program in 2003. She went on to do her internship at Munson Medical Center in Traverse City, MI working in Blood Bank, Chemistry, and Hematology. A career shift in 2006 brought her to Detroit to work at Henry Ford Hospital (HFH) as a Laboratory Systems Analyst. It was here her emphasis became Laboratory Information Technology, focusing primarily on Microbiology. In 2009, she left HFH and moved to San Francisco, CA where she began her 9 year career with Sutter Health as a Clinical Application Analyst at both their reference laboratory and California Pacific Medical Center. Her most rewarding project to date is interfacing the WASP Lab in the Microbiology department.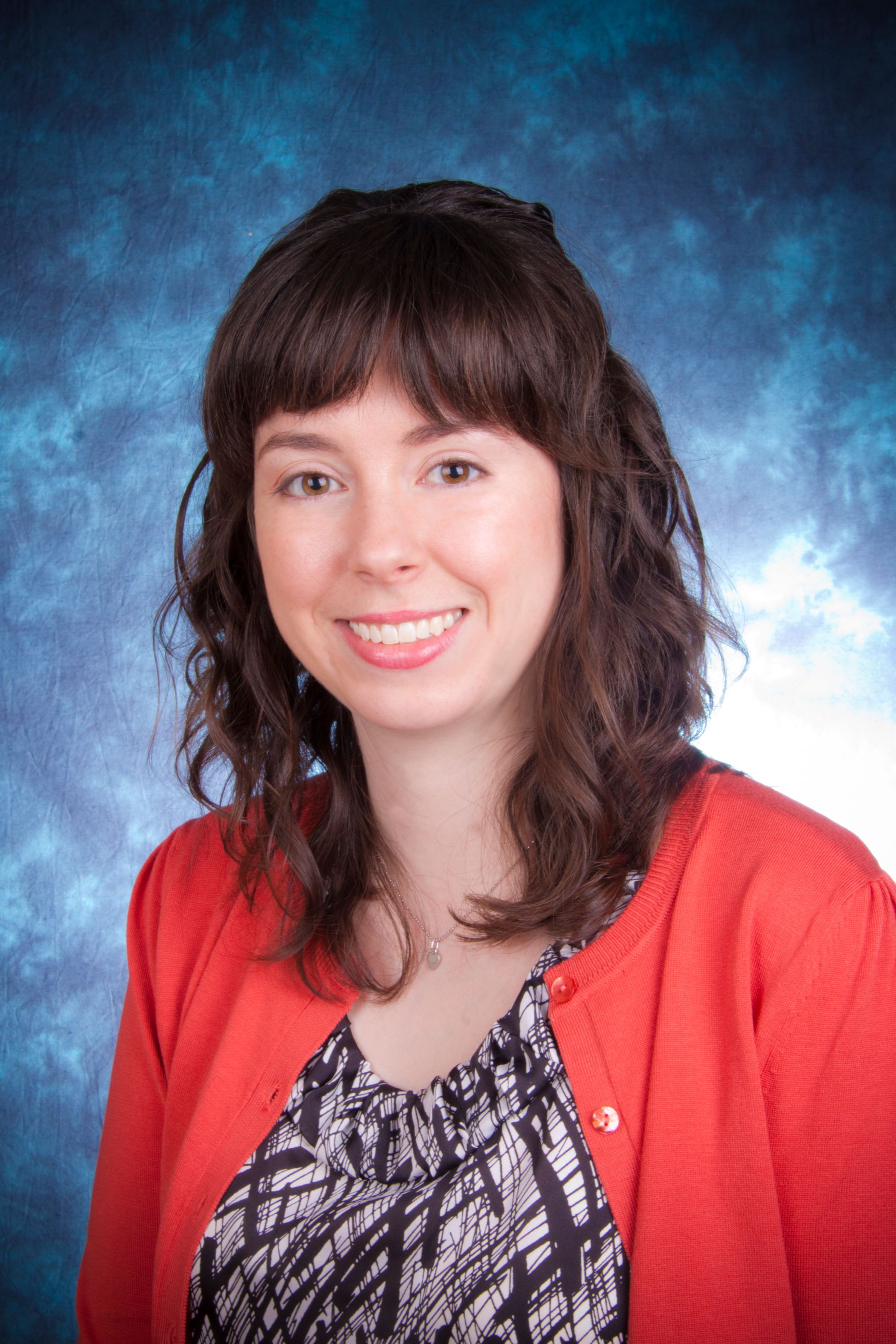 Leslie Thompson MS(ASCP)CM
(MT '05 & MS-CLS '10)
(Board Term 2016-2019)

Leslie Thompson received her bachelor's degree from the school of Lyman Briggs in Medical Technology from MSU before finishing an internship through the St. John Hospital School of Medical Technology in Detroit, Michigan. After certification and working in the clinical lab for a number of years, Leslie returned to MSU to obtain her Masters of Science in Clinical Laboratory Science through the BLD department. After she received her MS degree, Leslie then worked in BLD Program in different roles, including Graduate Program Coordinator, Academic Advisor, Clinical Coordinator, and Assistant Program Director of the CLS Program. Leslie has also worked as the Graduate Clinical Placement Coordinator for MSU's College of Nursing. Currently, she is an Academic Advisor for the Department of Biochemistry and Molecular Biology at MSU.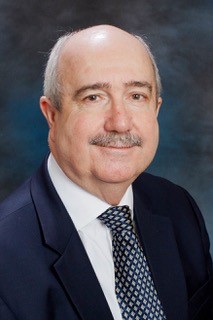 Ran Whitehead ('72)
(Board Term 2016-2019)

Ran Whitehead is the General Manager for Pacific Diagnostics Laboratories based in Santa Barbara, California. Whitehead's knowledgeable and forward thinking leadership has empowered the companies reputation for technical and clinical excellence, collaborative partnerships, and innovative programs. He has led initiatives such as the distance learning program that was later adopted by laboratories across the country. With more than 40 years experience in the laboratory industry, Whitehead has led laboratories in a variety of settings from founding a start up venture capital backed laboratory in Tennessee to leading for-profit and non-for profit laboratories in Florida, North Carolina, Tennessee, New Mexico and Oregon. He earned his Master of Business Administration at Duke University and his Bachelor of Science in Medical Technology at Michigan State University.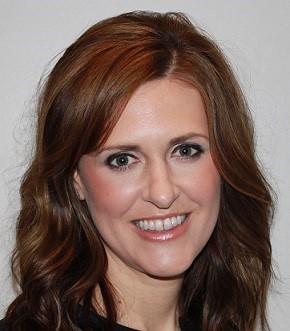 Megan Wick MT(ASCP) (BS '03)
Past President (2018-2019)

Megan graduated from Michigan State University's clinical laboratory science program in 2003 and completed a clinical rotation at Munson Medical Center in Traverse City, Michigan. She went on to work as a medical technologist for Munson for two years before moving to Chicago, Illinois. In Chicago, she worked at Genesis Clinical Laboratory in microbiology before coming to the College of American Pathologists (CAP). She just celebrated her work anniversary for 8 years at CAP during which she's gained experience in multiple areas; proficiency testing/lab accreditation, evidence-based guidelines and now in an executive role as Director of Specialty Advancement. She has had the pleasure of developing many strong relationships with other medical societies such as the Association for Molecular Pathology (AMP), American Society for Clinical Pathology (ASCP) and American Society of Clinical Oncology (ASCO). She is a member of the American Association of Medical Society Executives and recently graduated from their leadership academy. Megan is the mother of two handsome boys Parker (5yrs) and Hudson (11 months). She and her husband enjoy spending time with our family and participating in community events in the windy city.
Nancy Widener (MS '89)
Board Term (2017-2020)
President (2018-2019)
Nancy received her B.S. at MSU in Microbiology and Public Health and joined MSU as a full time employee in the Dept. of Microbiology. She enrolled in the Clinical Laboratory Sciences graduate program and graduated in 1989. She continued her work at MSU in the College of Veterinary Medicine and in the Department of Medicine, Infectious Diseases where she was involved in conducting clinical trials. She left MSU and joined The Upjohn Company in 1994 to lead a global HIV study. She stayed in Kalamazoo for 10 years and then moved to the east coast to take a job with Bristol-Myers Squibb where she managed the clinical operations group responsible for running all of their early development global studies. Nancy retired from BMS in 2016 and moved with her husband and sons to FL. She came out of retirement a few months later and joined Nektar Therapeutics in San Francisco to run their oncology program studying NKTR 214 in solid tumors. Nancy enjoys fishing, jet skiing and golf.
Board Liaisons with BLD:
John Gerlach
Ellen Rzepka