Susan McQuiston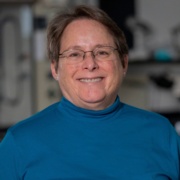 Susan McQuiston, J.D., MT(ASCP)
Instructor
Phone: (517) 432-2542
Fax: (517) 432-2006
E-mail: mcquist9@msu.edu
Dr. McQuiston graduated from Michigan State University with a Bachelor of Science in Medical Technology. She earned a Master of Science in Clinical Science with a focus in Immunology from San Francisco State University. After 15 years in science she went on to earn a Juris Doctor from the University of San Francisco with an emphasis in Intellectual Property. She is ASCP certified and a member of the California Bar and the United States Patent Bar. Dr. McQuiston has experience in clinical laboratories, academic research laboratories, and at biotechnology companies, and in patent law.
Dr. Susan McQuiston has been with the Biomedical Laboratory Diagnostics Program since May 2009. She was the first laboratory skills instructor in BLD and served in that role for ten years, in addition to serving as Faculty Mentor and Co-Mentor for the BLD Student Association. Dr. McQuiston currently teaches Hematology and Hemostasis lectures and laboratory skills, in addition to Flow Cytometry classes for undergraduate and graduate students. She is also an Academic Advisor.
She is currently the Co-Chair of the Michigan Association of Laboratory Science Educators (MALSE). Dr. McQuiston is a 2013 graduate of the Walter and Pauline Adams Academy for Instructional Excellence and Innovation. Dr. McQuiston also serves on the board of directors for the Medical Technology Internship Match Program of Michigan (MTIMPM). She awarded the Outstanding Academic Advisor for 2013 and received a CNS Faculty Teaching Prize in 2014.
Address
North Kedzie Hall
354 Farm Lane, Room N322
East Lansing, MI 48824-5672
(517) 353-7800
(517) 432-2006
Map