George Fritsma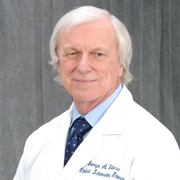 George A. Fritsma, MS, MLS
Adjunct Instructor
Email: fritsmag@msu.edu

George Fritsma manages www.fritsmafactor.com, "The Fritsma Factor, Your Interactive Hemostasis Resource," an educational blog supported by Precision BioLogic Inc, Dartmouth, Nova Scotia.
George also consults for the Laboratory Solutions Program for Developing Nations, supported by BioMedica Diagnostics, Inc., Windsor, Nova Scotia.
George is a consultant for the Laboratory Medicine Division of the Pathology Department, University of Alabama at Birmingham School of Medicine, where he provides lectures for pathology residents and for hematology fellows. He is an adjunct Associate Professor for Michigan State and Rutgers University.
George chairs the American Association for Clinical Chemistry Press Board and is past-chair of the American Society for Clinical Laboratory Science Education and Research Fund. He is an author for Rodak's Hematology, 5th edition, 2015, Elsevier; and for Quick Guide to Coagulation 3rd Edition, 2015, Quick Guide to Hematology Testing, 2nd Edition, 2013; Quick Guide to Laboratory Statistics and Quality Control, 2012; Quick Guide to Renal Disease Testing, 2011; and Quick Guide to Venipuncture, 2010; all published by AACC Press. He is a consulting editor for the Clinical Laboratory Science journal and is a member of the International Society on Thrombosis and Hemostasis and the International Society for Laboratory Hematology.
George holds a bachelor's degree in biology and chemistry from Calvin College, Grand Rapids, Michigan, a Masters in Medical Technology from Wayne State University, Detroit, and advanced course work from Illinois State University and the University of Illinois at Chicago. He is married to Margaret Giddens Fritsma, MA, MT (ASCP) SBB and lives in Trussville, Alabama, a suburb of Birmingham.
Address
North Kedzie Hall
354 Farm Lane, Room N322
East Lansing, MI 48824-5672
(517) 353-7800
(517) 432-2006
Map